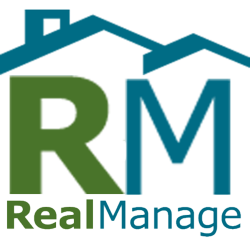 Addison, TX (PRWEB) September 20, 2011
RealManage announced today that it has released a new web-based portal for its vendor Attorneys. The Attorney Portal is provided in addition to RealManage's existing constituent targeted web-based Board Portal, Resident Portal, and Closing Portal. "The new Attorney Portal will greatly enhance the access to information for the law firms, lien service firms, and collection agencies that service our client community associations, by providing the ability to self-serve with real-time access to information required in the collection of delinquent assessments," said Monte Irion, Chief Process Officer.
The Attorney Portal has been designed to meet the unique informational needs of our association's service providers engaged to enforce the collection policies of client community associations. The portal serves as an account referral inventory tracking system in order to clearly identify the accounts referred in an otherwise very fluid process of transferring accounts back and forth as new accounts are referred and existing accounts are settled and/or closed. The portal delivers on-demand account transaction statements which can be generated with several flexible options. Owner documents are provided in a categorized format for access to historical statements and delinquency notices as well as other communication. Association documents are also provided in a categorized format for access to the association's governing documents, including policies. Account notes documenting RealManage's interaction with the owner are available to allow the service firm to gain an understanding of the historical communication when working on an account resolution with the owner.
"Our ability to provide this information on demand in an interactive web portal is only possible as a result of RealManage's substantial investment in our revolutionary management software application. This is far beyond a simple view into an accounting system. RealManage continues to innovate utilizing technology to provide industry leading access to information and analysis to better serve our clients," added Mr. Irion.
The Attorney Portal is currently available to law firms, lien service firms and collection agencies providing service to RealManage associations at http://www.realmanage.com. A simple registration and verification process is required to begin use. The portal is easy to navigate with on-line help text provided. "I am so pleased with the new Attorney Portal that has been provided for our firm to utilize! This system is extremely user-friendly and is allowing our firm to provide information to homeowners immediately. I find this to be leading-edge technology that will provide positive results for your client associations," exclaimed Christine Bock at Holt & Young, P.C.
About RealManage
RealManage is a property management company that specializes in HOA management and condominium management and manages hundreds of community associations in Arizona, California, Colorado, Florida, Louisiana, Nevada and Texas, including homeowner associations (HOAs), condominium associations, cooperatives, municipal utility districts, luxury high-rises and large master-planned communities. For more information or to request a quote for HOA management or condominium management, visit RealManage.com or call us toll-free at (866) 403-1588. You may also follow us on Facebook and Twitter.
###