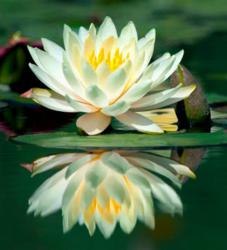 Our mission for these videos is to create an interesting way to understand Traditional Chinese Medicine. The more this ancient medicine is understood, the healthier society will be.
Brooklyn, NY (PRWEB) September 22, 2011
Boring, low budget videos are all you can find when it comes to online acupuncture clips. Garden Acupuncture is determined to create captivating, informational videos that introduce the general public to acupuncture and Traditional Chinese Medicine.
This is why they went to the professionals. Emmy nominated television producer, Jenni Schalk, directed and produced proprietary videos for Garden Acupuncture. The short informational videos star the owner/operators of Garden Acupuncture, Lisa Metzger and Alex Goldberg and actress Jenny Gomez. Justin Tyler, the director of photography, is currently in post-production of the short films.
The five video segments range in topic from fertility to nutrition. How does acupuncture and herbal therapy increase the odds of getting pregnant when doing IVF? According to TCM theory, how does eating cheese cause pain? These and many more questions will be answered in these new videos. The final products are expected to be launched in about 30 days.
Garden Acupuncture is located in Park Slope Brooklyn, next to the Food Co-Op
790A Union St (between 6/7th Ave)
http://www.GardenAcu.com
Specializing in fertility medicine and pain resolution using acupuncture, Chinese herbal therapy and nutritional counseling.
###