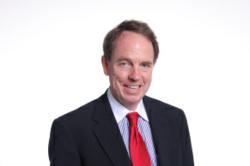 Dr. Fleming commented, "It is a privilege to discuss today's challenges of diabetes product development with Kelly Close who communicates the issues so effectively for a range of stakeholders including investors, industry, and people with diabetes."
Washington D.C. (PRWEB) September 16, 2011
Dr. Alexander Fleming, President and CEO of Kinexum, joins Kelly Close, Editor in Chief of diaTribe for a lively discussion on diabetes product development and the FDA's review process. Produced by dLife, the program will offer insights and perspectives from patients, regulators, and industry representatives. It airs on Sunday, September 18 at 7PM ET on CNBC and can be viewed at dLife TV on demand.
Dr. Fleming served in scientific and leadership positions at the FDA for over 12 years. He led reviews of landmark approvals, including the first statin, metformin, and first in class insulin analog, incretin, glucosidase inhibitor and other metabolic therapies. Today he leads Kinexum a strategic service company heavily involved in guiding diabetes drug development. He continues to publish and speak widely on the spectrum of diabetes-related topics. Dr. Fleming continues a previous role at FDA as an educator—now serving as an FDA interpreter and as an advocate for improving the regulatory and development processes. "While there have been many advances in diabetes understanding and treatment, there remain great unmet needs that are intensively understood by people with diabetes and their families. Meeting every challenge of diabetes fundamentally involves education of all concerned—every person on the planet."
Kelly Close is a recognized authority on the diabetes industry and speaks frequently on the business of diabetes. Kelly's passion for diabetes comes from both her extensive professional work as well as her personal experience – she's had type 1 diabetes for 25 years. She was a management consultant at McKinsey & Co., where she focused on healthcare, and she was an equity research analyst for five years, covering medical technology at Merrill Lynch and Piper Jaffray. Today, she is Editor in Chief of diaTribe, a free online monthly newsletter about products and research for people with diabetes. She is also president of Close Concerns, Inc., a leading healthcare information firm devoted exclusively to diabetes and obesity. Kelly commented, "Innovation in diabetes care should not die at the altar of excessive regulation. Compared to other diseases, diabetes and obesity are literally killing us, bankrupting us, and handicapping our lives. FDA should make review of drugs, devices, and diagnostics for diabetes and obesity among its highest priorities - and should make that review both ambitious and predictable. Here's to regulators being relentless in working toward appropriate alternatives that are balanced from a risk-benefit perspective, that make meaningful change possible in care delivery, and that reduce the truly unsustainable spending we are witnessing today."
About Kinexum:
Kinexum specializes in providing scientific, clinical, and regulatory guidance to pharmaceutical and medical device companies. Kinexum professionals bring decades of experience within FDA and industry across nonclinical, clinical, manufacturing, regulatory and business strategy. Kinexum has helped companies based in Europe, Asia, and North and South America to achieve successful commercial-value milestones.
About diaTribe:
diaTribe® is a free, independent, advertising-free, online newsletter for everyone eager to learn about the latest advances in diabetes management focusing on research and product news. It's written by people who have diabetes themselves and provided as a public service. diaTribe gets you inside diabetes to keep you informed, engaged, and up-to-date. Each year, our team travels all over the world to gather the latest information on diabetes; we have access to leading global diabetes researchers and clinicians, we attend all the conferences and we've developed unmatched expertise in the business of this disease. We do all the homework, so you don't have to. diaTribe is made for that tribe of people who are smart about diabetes, who believe in intensive management, and who are eager to learn more for themselves, or perhaps a loved one.
# # #