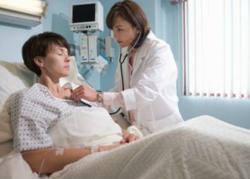 Healthcare is here to stay – for long.
Seattle, WA (PRWEB) September 30, 2011
Resume Service Plus™, a leading online resume writing services company, has recently launched a campaign to assist IT professionals transition to the more stable healthcare industry. The company is strategically focused on making an emphasis that the healthcare sector is the best choice for a career, given the instability of the IT industry and other sectors like manufacturing, construction, trade, transportation, business services, among others.
According to a preliminary data released by the U.S. Bureau of Labor Statistics and reported by The San Francisco Chronicle, healthcare provided 29,700 new jobs in August and 205,000 jobs at the beginning of the year. In the area of employment, these figures affirm how healthcare weathered the recession and other challenges. "The health sector has stood up during the recession. With the combination of our aging demographic and federal health care reform, we expect the health sector to be a continuing area of growth," said Ken Jabobs, chairman of UC Berkeley's Center for Labor Research and Education.
Based on a recent Establishment Data Survey released by the same bureau, the healthcare sector produced more than 300,00 jobs over the past 12 months.
Among many industries, healthcare has shown resiliency to ward off the volatility of the socio-political and business landscapes and other challenges that pose risk in employment as a whole. Thus, many professionals nowadays are choosing long-term goals, including the possibility of shifting careers into more stable ones like healthcare.
"Healthcare is here to stay – for long," said Ernest Ebio, CEO of Resume Service Plus. "We have seen the consistent increase of professionals migrating into the healthcare sector and proud to have contributed to their success by tailoring their resume to their skills set and professional objectives. Having assisted hundreds of clients, we know that healthcare is definitely on top."
The newly-launched program will utilize social media and other mainstream platforms to spread the word out that the skills set of an IT professional, if described and showcased appropriately in a resume, will translate into an effective job search and consequently a promising healthcare career. The company will also provide professional advice from resume and career experts available.
About Resume Service Plus
Resume Service Plus™, a leading online resume writing services company, has assisted thousands of professionals create targeted resumes across major industries for more than 6 years. The company is one of the pioneers in providing resume evaluation free of charge, a parallel advocacy in promoting advancement in employment and professional life. For more information, visit http://www.resumeserviceplus.com.
Resume Service Plus
93 S. Jackson St. ECM 56811 Seattle 98104
Telephone: (206) 493-2600
###