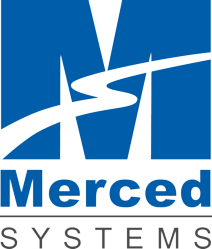 Redwood Shores, CA (PRWEB) September 16, 2011
Merced Systems, Inc., the leading provider of Performance Management solutions that drive business execution in Sales and Service functions, today announced it will host a free Webinar on Tuesday, September 20th, featuring Peg Peterson, Manager of Leadership Effectiveness and Performance Coaching for Sprint. Peterson will share how Sprint has revolutionized its customer experience program and created additional revenue by implementing a Master Coaching program and utilizing Merced Systems' Sales Performance Management solutions to drive business execution.
Webinar Details
Date: Tuesday, September 20th, 2011
Time: 9:00 a.m. – 10 a.m. Pacific / 12:00p.m. – 1:00p.m. Eastern
Featured Speaker:

Peg Peterson, Manager of Leadership Effectiveness and Performance Coaching for Sprint
What Attendees Will Learn:
Participants in the upcoming Webinar will learn how coaching and performance management has helped Sprint:

Improve customer satisfaction numbers by more than a third
Improve first call resolution by more than a third
Reduce customer churn by 20 basis points since 2009
Reduce calls per subscriber by 39 percent
See the largest total company net wireless subscriber increase in the first quarter of 2011 since 2006, with 1.1 million additions
Help Sprint achieve the #1 most improved company in customer satisfaction, across all industries, over the last three years," according to the American Customer Satisfaction Index
To Register:
http://www.mercedsystems.com/events/2011-sw
Speaker Bio: Peg Peterson, Manager of Leadership Effectiveness and Performance Coaching for Sprint
Peg Peterson has been in a Leadership Development and executive coaching role at Sprint for the past 15 years. She spent eight years in the Talent Management organization within human resources, coaching executive (C-level through director) leaders, providing 1:1 coaching support. Her area of expertise is change management and has supported both operational and sales leaders.
About Merced Systems
Merced Systems is the leading provider of enterprise software solutions focused on Business Execution for Sales and Service organizations. Merced System's performance management solutions help drive sales effectiveness, superior customer experience and operating efficiency across a range of vertical industries. Merced Systems' award-winning products serve Global 2000 customers, and include advanced analytics and reporting, incentive compensation management, coaching, and other performance execution applications. With a strong track record of growth and delivering business impact to its customers, Merced Systems has been profitable for the past eight years. Merced Systems is a privately held company headquartered in Silicon Valley and London, with major customers in more than 20 countries worldwide. For more information on Merced Systems, please visit http://www.mercedsystems.com.
Media Contact
Joscelyn Zell
Goodman Communications, Inc.
(503) 260-1169
joscelyn(at)gcipr(dot)com
###