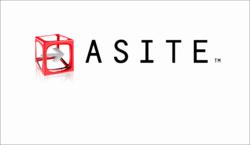 "Partnering with Asite gives our clients a proven technology with a strong track record of improving content management on construction projects of all sizes." Bryan Thomas, Co-Founder of LINK Document Services Group.
LONDON (PRWEB UK) 18 September 2011
Architects, engineers and contractors now have an easier way to collaborate on the hundreds of documents required to complete building projects of all sizes.
Asite's cloud technology gives everyone involved in a construction project access to key documents online, allowing for increased collaboration, fewer mistakes, reduced rework, and time and cost savings.
The collaborative solution for the building industry is a joint effort of LINK Document Services Group, Thomas Reprographics, NRI and SaaS North America. The solution is powered by Asite technology, which provides an easy-to-use Web-based platform that is widely used by architects, engineers and construction industry for increased project collaboration and workflow management.
"We're pleased to offer the Asite solution to our clients to simplify their collaboration and improve their workflow management capabilities," said Bryan Thomas, Co-Founder of LINK Document Services Group.
Asite technology allows architects, engineers and contractors to load project documents to a secure website hosted by Asite, with permission granted to project members to review, revise, comment and collaborate. This ensures everyone on the project team is working from the most current, accurate versions of construction documents.
The Asite technology includes the ability to view files in more than 250 formats without users needing the software on their individual computers. The technology also includes communication tools and the ability to build in rules for access and workflow to ensure documents are reviewed by the right people at the right time.
"These features are exactly what our clients want and need to increase their efficiency and collaboration," said Doug Magid, President of NRI. "The access to a Software-as-a-Service (SaaS) platform lets our clients take advantage of today's cloud technology to get projects done on time and on spec."
Additional features available in Asite include bid management, procurement services, document storage and management, collaborative building information modeling (cBIM), global print distribution, reporting capabilities, and the automation of key tasks.
"We are excited to welcome LINK, NRI and Thomas Reprographics to the Asite partner community," said Tony Ryan, Asite CEO. "Together, we will continue to provide leading digital services to the AEC industry throughout the world in an effort to simplify the complex document management tasks they face every day."
About LINK Document Services Group, LLC
LINK Document Services Group gives clients access to experience in a way they can't get with other Managed Print Services (MPS) providers. We provide one source for our clients' needs by tapping into the expertise of four leading document companies. LINK partners are all recognized AEC and reprographic leaders that are committed to providing a full range of services and the best possible customer care. By combining our resources, we provide the greatest breadth and depth of experience available in the industry. LINK is your one source for any document services you need. http://www.linkdsg.com
About Thomas Reprographics, Inc.
Thomas Reprographics, Inc. combines more than 55 years of experience in the visual communications, reprographics and printing industries. Thomas Reprographics is based in Richardson, TX, with more than 30 locations strategically located across the United States. http://www.thomasrepro.com
About NRI
NRI is a trusted peer and business partner to design, architecture, engineering and construction professionals, providing integrated graphic and content solutions custom tailored to their unique requisites. For the creative community, marketers and artists, NRI delivers exquisite color print and software solutions. NRI consists of four divisions providing a wide range of services: Reprographics, ColorGraphics, On-Site Services, and Technology Services. As a woman business enterprise (WBE) with over 110 years of experience, NRI has proven itself over and over as a technology, service, and quality leader in the industry. It is constantly looking for ways to raise the standards in the industry for the benefit of its clients and employees, as well as fellow reprographics and imaging companies. NRI currently has locations in New York, New Jersey, Washington, DC, Pennsylvania, Massachusetts, California and Georgia.http://www.nrinet.com
About Saas North America
SaaS North America is a SaaS distribution and professional services company founded to deliver collaborative Software as a Service to traditional industry in the North American market. With data logistics as our keystone, SaaS North America delivers economies of scale which surpass any single source solution. Quickly and securely. http://www.saas-northamerica.com
About Asite
Asite was founded in 2001 and is based in the city of London. We help businesses share information and build knowledge in a secure environment in the cloud. Every day, professionals the world over use the Asite platform to manage their projects and supply chains collaboratively and to get the information they need – when and where they need it. http://www.asite.com
###