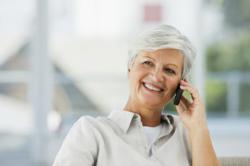 One hospital was able to reduce their readmissions rates from 25% percent to just 11%,
New York, NY (PRWEB) September 20, 2011
CipherHealth LLC announced today that clients using its patient follow-up platform have achieved significant results within first six months of program launch. With multiple programs in full deployment at numerous hospitals, CipherHealth clients are consistently achieving gains on critical metrics such as HCAHPS for patient experience and reducing readmission rates for CHF, COPD and pneumonia.
Zach Silverzweig, Director of Client Services explained, "Our results have been exceptional. We have helped our hospitals improve care for tens of thousands of patients, enabling the hospital staff to identify patients who need help after they are discharged, and ensuring their care does not stop at the door of the hospital. In the process, hospitals find ways to improve care and service quality. This leads directly to improvements in key national metrics."
CipherHealth has performed controlled pilot programs, comparing performance of units where its technology was deployed to similar units not using the platform. Units using CipherHealth outperformed on HCAHPS questions by as much as ten percentage points over the period reviewed. At another client, the HCAHPS overall rating has soared over twenty percentage points since deployment.
"The key is to put data behind the anecdote," said Mr. Bachhawat, President of CipherHealth. "It is very difficult to drive change in a hospital, but we give our hospitals quantifiable information that points to a specific concern, and then the issue gets resolved. The patient experience is improved bit by bit and the result is seen even in low-sample-set HCAHPS data."
CipherHealth also has platforms geared at reducing readmissions. These programs are designed to help hospitals avoid penalties for readmissions of patients with congestive heart failure, COPD and pneumonia.
"Again, the results of our hospitals have been exceptional. One hospital was able to reduce their readmissions rates from 25% percent to just 11%, using our platform in conjunction with improvements in patient education on discharge," said Mr. Bachhawat. He continued, "CipherHealth's longest running program in this area recently confirmed that readmissions have dropped almost 40% since program launch, from 24% in 2010 to 14% in the first six months of 2011.
"You can't forget that these are not just numbers," said Darshan. "Just last week, we had one of our clients call in and tell us a story where CipherHealth saved a patient's life. Those were their exact words. It's a great success story for the hospitals we work with, by both the financial and the human measures."
About CipherHealth, LLC
Founded in 2009, CipherHealth™ LLC is a healthcare solutions company located in New York. CipherHealth helps hospitals reduce 30-day readmissions, increase patient satisfaction and HCAHPS scores, and improve the continuity of care, increasing discharge instruction compliance by identifying opportunities for both clinical and service recovery.
CipherHealth develops and markets a suite of technology solutions to address these challenges, including the CipherVoice™ patient follow-up platform. This platform enables a hospital to reach out to 100% of its patients to identify valuable information related to the patient's clinical outcomes and their overall satisfaction. CipherVoice provides a comprehensive tool suite to help hospital staff become aware of specific issues, follow up with patients, track their follow-up actions, and develop plans for performance improvement. Through CipherVoice, hospital staff is relieved of redundant phone tasks, improving their efficiency as they focus on assisting high-risk patients and developing opportunities for data-driven performance improvement initiatives.
Please visit http://www.cipherhealth.com or contact: Ellen Rich at erich(at)cipherhealth(dot)com or 212-810-9169 for more information.
###