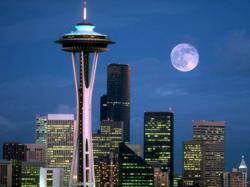 According to a study conducted by PriceWaterHouseCoopers and Association Resource Centre, Inc., companies that use professional coaching reported a median return on investment of seven times their initial investment.
Seattle, WA (PRWEB) September 17, 2011
Barbara Fagan, a co-founder of Source Point Training and a master coach and facilitator, has more than 25 years of experience inspiring professionals of all stripes to do more with their careers. "I have found that the most important element in affecting change is through empowerment; motivating people to take action and to put new skills to work every day," she says.
Fagan explains that most people do not see the choices that are within their reach and do not take action during times of change. "Armed with good training and a coach who can clarify objectives, participants remove barriers that prevent them from moving forward," she says. "A program like this can raise awareness to new purpose and vision; prepare people to take massive action.
"Our mission is to challenge people to take action towards what they really want," says Fagan. "And we do that with performance coaching; standing by students for 74 days to facilitate the learning process, looking back and checking results, then looking ahead to see how things could be done differently. That's how we empower our students to create the results that they want."
Nicole Hanson is the National Sales and Account Manager at Kaiser Permanente and a past participant of a Source Point Training program. "[Coaching] challenged me to take massive action each day aligning with what I wanted and who I wanted to be as well as put me in touch with the authentic leader that I am," she says.
According to a study conducted in 2008 by PriceWaterHouseCoopers and Association Resource Centre, Inc., companies that use professional coaching reported a median return on investment of seven times their initial investment. The study also found that individuals who participated in coaching reported a median return on investment of 3.44 times their investment. These findings were supported by 86% of all respondents who reported at least a 100% return on investment.
Among other findings of the survey, 80% reported positive change in self-esteem/self confidence among employees and managers who participated in professional coaching. Respondents also said that they experienced a positive change in business relationships with improved communication skills, interpersonal skills, and work performance. They also reported improved work-life balance. An overwhelming 82.7% of individual clients said that they were "very satisfied" with their coaching experience and 96.2% said they would repeat the experience.
"[Coaching] was a valuable tool in developing cross-functional teams and assigning tasks based on individuals strengths and personalities," says Judy Fisher, the human resources director at First 5 of Santa Clara County, a children's social services organization and also a past participant of one of Fagan's training programs. "Individuals are working more effectively together. Now they understand how to work together and how to approach each other when something needs to be done. The one-on-one coaching was essential for individuals because it assisted them in achieving their personal, as well as professional and work goals while internalizing the leadership principles."
Announcing a professional development coaching program in Seattle, WA
Fagan also announced the launch of a full 74-day leadership training and coaching program in Seattle, WA. The program, titled "Leadership Source: Lead with Purpose and Vision" begins the weekend of October 8, and ends December 4, 2011 at the Red Lion Hotel, 1415 Fifth Avenue, in Seattle, WA.
Source Point Training's Leadership Development programs are among the most sought-after in the United States. This program is open to all professionals and students in the Seattle-WA area including Vancouver-CAN, Portland-OR, San Francisco-CA, and San Jose-CA.
The Leadership Source program was created for technology professionals who want to keep up with rapid changes in the job market, professionals in transition seeking job security and performance enhancement, business owners, corporations, managers, entrepreneurs and college students looking to cultivate leadership skills and strengthen important relationships.
Attendees will learn important "secrets" of successful leadership such as:
> Values of World Class Leaders and how they drive others;
> Accountable choices that lead to positive results;
> Listening skills that build rapport and solid relationships;
> Utilize "personal purpose and vision" to guide your daily actions;
> Effective communication that drives committed action; and
> Source Point Training's 3Ps of successful planning.
The 74-day program in Seattle, WA features two weekends of high-impact training facilitated by Barbara Fagan and Kelly Mobeck, the director of the Leadership Source program. Participants will also receive 10-weeks of one-on-one coaching and work alongside people who share their aspirations and goals.
For more information, visit http://www.sourcepointtraining.com/leadership-training/leadership-source/leadership-source-seattle-wa, email admin@sourcepointtraining.com or call 800-217-5660 x103.