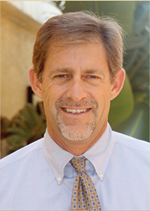 We want good, solid information available to people, and have made it easily accessible on our newly redesigned website
West Palm Beach, FL (PRWEB) September 17, 2011
The Law Offices of Drake Ozment, which provides the services of a bankruptcy attorney to the Palm Beaches and St. Lucie areas of Florida, has announced the launch of an online consumer information website, according to Drake Ozment, managing partner and owner of the firm.
"We want good, solid information available to people, and have made it easily accessible on our newly redesigned website," said Ozment. "Due to the state of the current housing market in Florida, and the economy in general, an increasing number of people are investigating whether they qualify for debt relief, either through Chapter 7 or Chapter 13 bankruptcy. They may need to fight foreclosure. While an attorney will help them determine the best course for them, they can benefit from learning about their options by scanning our website. We find that people are reading the site and then calling us."
Ozment added that another sign of the state of the economy is the growth in small business bankruptcy filings in Florida. His firm can assist with both liquidating a business through a Chapter 7 filing or with taking court-approved steps to preserve a business.
"We offer information on that form of Chapter 13 bankruptcy. Many folks running a small business want to stay in operation, but they need a structured plan that will lead them out of rough waters and get their concern sailing smoothly again," he said. "On the site, they will learn how a structured court-ordered plan can ultimately satisfy their creditors, keep their business running, and give them some breathing room from demanding creditors and debt collectors."
Ozment said it is gratifying when his firm is able to assist family businesses and entrepreneurs to remain in operation.
He added that he took additional steps to have his new consumer information website optimized for search engines. He utilizes SEO – search engine optimization—which results in a website ranking on the first page of results in a Google search.
"We have good information available, and with SEO we have also made certain people will find it when they search," said Ozment.
Drake Ozment is a 1985 graduate of Stetson University, where he received his Bachelor of Science degree. He earned his juris doctorate at Nova Southeastern University, graduating in 1989. Mr. Ozment was admitted to the Florida Bar in 1990. He has dedicated the practice areas of his firm to Bankruptcy (Chapter 7 and Chapter 13), foreclosure defense and real estate closings.
For media information, please contact Drake Ozment at 561-689-6789 in West Palm Beach, or 772-344-9090 in Port St. Lucie.
http://www.drakeozment.com
###