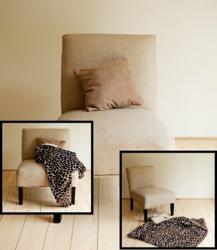 I want one of these hooded blankets for me to use at my son's fall soccer games. They are so Soft!
Washington (PRWEB) September 20, 2011
With fall coming Buddy and Boo's complete line of blankets offers six different styles and weights to meet mom's focus on keeping baby warm. Each blanket meets a different need.
The soft stretchy swaddling blanket and soft flannel blanket are perfect for the infant. The larger than traditional size allows for bundling the baby as long as they desire.
The light snuggle blanket is made of soft push fabric but lighter weight and can be used in the crib for colder nights, or great for the stroller.
The heavy snuggle blanket is perfect for that toddler who wants the super soft plush blanket to cuddle up with.
The very unique hooded car blanket is made in ultra suade with a soft snuggle fabric bonded to the inside. This makes it perfect for those quick trips to and from the car so mom does not have to fuss with a coat on the little ones. The size allows mom to use this until the child is about 3 or 4.
The Buddy Pillow allows for anyone to have a soft plush blanket for or a toddle napping blanket. It is contained in a neutral ultra suade pillow that can be an accent pillow anywhere in the home.
###