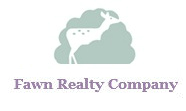 It's tangible, it's solid, it's beautiful. It's artistic, from my standpoint, and I just love real estate.
Donald Trump – Real Estate
New York, NY (PRWEB) September 19, 2011
Nini Ofri of Fawn Realty has just announced the launch of the company's revamped website, http://www.FawnRealty.com. Fawn Realty is a New York based real estate company, specializing in commercial real estate and commercial building management.
"The goal of our website redesign was to improve our end user's experience. Visitors to our newly enhanced website now have quicker, easier access to the latest information regarding available local commercial properties," said Nini Ofri, Founder and President of Fawn Realty.
In addition to supporting commercial buyers and sellers, Fawn Realty also offers real estate services in the following areas:

Commercial Leasing & Sales-Whether clients are seeking space for lease or purchase, they are sure to find the perfect property when relying upon Fawn Realty's extensive experience and easy to navigate online search engine. Available listings include commercial lofts, offices, retail spaces and open floor plans in a variety of states; ready to occupy or build out to meet their client's preferences. Every commercial space listed offers 24 hour access, high speed internet access, is telephone ready and is of the highest standards.
Commercial Building Maintenance and Management-Services encompass day-to-day operations, including staffing, servicing needs, accounting and bookkeeping. Fawn Realty's ultimate goal is to manage building costs, ultimately maximizing each property's efficiency. Some of Fawn Realty's current commercial properties include: 137 Fifth Ave., 28 West 27th Street, 135 West 27th Street, 25 West 31st Street and 141 West 28th Street.
Renovation and Conversions-Their staff has successfully converted numerous properties over the past 20 years. Company experts offer assistance and guidance to building owners interested in completing a conversion.
Acquisition of NYC Commercial Real Estate- In addition to partnering with clients, Fawn Realty is also actively engaged in the acquisition of NYC commercial real estate, for the purpose of renovating, co-op conversion or management.
Fawn Realty's tremendous track record can be attributed to Nina Ofri's nearly 30 years of industry experience, and the support of her tremendous team of real estate professionals. The company's website redesign will only improve the experience of the organization's clientele, adding to their success and longevity within the competitive real estate market of New York City.
To learn more about Fawn Realty's extensive suite of commercial real estate services, visit http://www.FawnRealty.com.
or call:
Nini Ofri, President at: 212 254-3434
Peter Weiner, Vice President at: 212 254-3434/646 884-0954
________________________________________
About Fawn Realty
Fawn Realty Company is a highly respected, full-service real estate company specializing in NYC Commercial Real Estate and commercial NYC building management. Offering Sales, leasing, management and consulting services, Fawn Realty Company is second to none, meeting and exceeding any of your NYC building management and real estate needs.
###