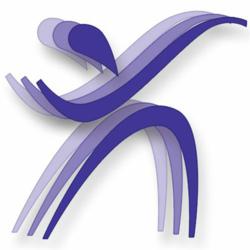 Engaging, rich content, at a fraction of the cost for healthcare professionals and their employers.
Oldsmar, FL (PRWEB) September 19, 2011
With MOODLE, Dynamic now offers healthcare professionals a comprehensive upgrade of technology featuring newly enhanced courses. The new technology features a 24/7 shopping cart service to help the learner quickly organize and order courses, receive exclusive discounts on course offerings and the option to bundle courses to help them stretch their continuing education dollars!
Dynamic's team has worked tirelessly to identify the needs of their learners to help optimize the quality of the Dynamic Learning experience and further enhance customer service. MOODLE will help streamline the process for learners by simplifying the course ordering process and improving connectivity to instructors to enrich the student/instructor learning experience.
"From the beginning, Dynamic's core mission has been to provide engaging, content rich, cost-effective and easily accessible courses written by industry experts to help therapists meet state and national licensure and certification requirements," said Melissa Cohn, President/CEO of Dynamic Learning Online. "Dynamic also provides exclusive corporate programming for university DPT programs and rehab organizations who wish to provide clinicians with on-going education advancements or to increase competencies in the workplace at a fraction of the cost of traditional "live" learning opportunities."
About Dynamic Learning Online, Inc: Based in Oldsmar, FL Dynamic Learning Online, Inc. has been in the forefront of e-learning education for healthcare professionals since 2000, offering the learner time-sensitive, affordable continuing education credits in an e-learning web-based community over the internet at http://www.dynamic-online.com. Their library offers a diverse selection of courses for physical and occupational therapists, speech language pathology, athletic trainers, and other related professionals, and holds national and international accreditation: IACET, AOTA, ASHA, BOC-NATA, NGA, NCCAP, and as well as multiple state approvals for Physical Therapy.
###