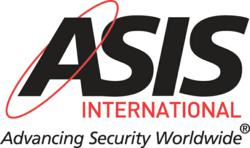 Alexandria, VA (PRWEB) September 16, 2011
The U.S. Department of Homeland Security (DHS) has awarded ASIS International a Safety Act certification for its organizational resilience standard, ANSI/ASIS.SPC.1:2009 Organizational Resilience: Security, Preparedness and Continuity Management Systems - Requirements with Guidance for Use. By designating the ASIS Organizational Resilience Standard a "Qualified Anti-Terrorism Technology", the DHS Safety Act provides legal liability protections for providers of products or services using the Standard.
The Safety Act encourages the development and deployment of new and innovative anti-terrorism products and services by providing important legal liability protections for providers of Qualified Anti-Terrorism Technologies–whether they are products or services. The Act provides two levels of liability protections:
1.The seller's liability for products or services that are deemed "Designated Technologies" is limited to the amount of liability insurance that DHS determines the seller must maintain.
2.Certification allows a seller of an anti-terrorism technology to assert the Government Contractor Defense for claims arising from acts of terrorism.
In 2010, DHS selected the ASIS Organizational Resilience standard as one of it PS-Prep standards to promote improved preparedness performance in the private sector. The ASIS Organizational Resilience Standard was also used to develop the recently published ISO International Standard, ISO 28002:2011 Security Management Systems for the Supply Chain Standard.
"ASIS International is very proud that its organizational resilience standard has received recognition both by the U.S. Department of Homeland Security and the International Organization for Standardization," said Mark Geraci, CPP, chairman, ASIS Commission on Standards and Guidelines. "It is the only PS-Prep standard that provides protection of Safety Act certification and consistency with a published ISO International Standard."
All ASIS Standards and Guidelines are available through the ASIS website, http://www.asisonline.org.
The work of preparing ASIS Standards and Guidelines is carried out through the ASIS International Standards and Guidelines Commission and its committees. ASIS is an ANSI accredited Standards Development Organization and actively participates in the International Organization for Standardization, developing standards and guidelines within a voluntary, nonproprietary and consensus-based process, utilizing the knowledge, experience and expertise of ASIS membership, security professionals and the global security industry. View a complete list of all ASIS Standards and Guidelines currently under development.
ASIS International is the preeminent organization for security professionals, with more than 37,000 members worldwide. Founded in 1955, ASIS is dedicated to increasing the effectiveness and productivity of security professionals by developing educational programs and materials that address broad security interests, such as the ASIS Annual Seminar and Exhibits, as well as specific security topics. ASIS also advocates the role and value of the security management profession to business, the media, government entities and the public. By providing members and the security community with access to a full range of programs and services, and by publishing the industry's No. 1 magazine—Security Management—ASIS leads the way for advanced and improved security performance.
###