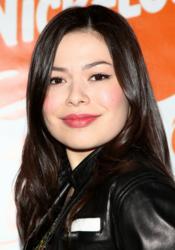 Los Angeles, CA (PRWEB) September 16, 2011
Explore Talent released a news report on its site, http://www.exploretalent.com, that Miranda Cosgrove, Nickelodeon's pop princess, was injured in a weird accident. While in Illinois, Miranda's tour bus crashed into a tractor-trailer, causing the acctress of television shows such as 'iCarly' and 'Drake & Josh' to break her ankle. Miranda Cosgrove became famous after a few acting auditions and then acting jobs. The broken ankle has caused the actress to cancel her current concert tour.
According to sources, the tractor-trailer was overturned on the freeway already when Miranda Cosgrove's driver crashed into it. Several other people were hurt, but none too seriously. Miranda's team says that she will be fine, but will have to cancel her current tour.
Explore Talent writes about this and other celebrity news on their site. Explore Talent's proprietary software and vast infrastructure is the most advanced entertainment-based technology of its kind. The site's popularity is based on the fact that there are many ways for talent to network, make friends and connect with other industry players, participate in wide variety of contests and earn prizes for being active on the site. The easy access to a pool of 5 million members attracts industry players who are posting every month about 50,000 new auditions and job openings which is 30 times more than any other site.
For more information on Explore Talent, go to http://www.ExploreTalent.com.
###