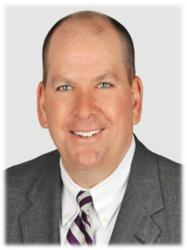 We are excited to use technology to offer extra services to our client base such as event insurance.
Dallas, Texas (PRWEB) September 20, 2011
Roach Howard Smith & Barton (RHSB), a leading independent insurance brokerage firm focusing on risk management solutions and Assurex Global partner, announces a new alliance with Direct Event Insurance, a leading specialty business insurance firm, to offer RHSB clients event insurance including event general liability, event cancellation, event weather and prize/indemnity coverage(s).
"We are constantly looking to increase our competitive advantages," says John Hall, RHSB Senior Vice President. "Providing an easy to use online portal for our clients to obtain event insurance for private parties, conventions, meetings, concerts and other various types of events is an extra service we can provide to our client base and we are excited to do so."
"We are very excited to be teaming up with RHSB," says Bryan Warren, Direct Event Insurance COO. "Our goal is to have the most intuitive, comprehensive technology platform in the industry. We pride ourselves not only on our risk management and event insurance expertise but also on our abilities to utilize technology to reduce friction and costs in the current event insurance distribution system."
About RHSB
Roach Howard Smith & Barton (RHSB) is a full-service independent insurance brokerage firm with three office locations in Dallas, Fort Worth and San Antonio, Texas. Their recently updated website enhances service for its clients and those seeking to learn about risk management solutions for businesses and personal insurance options. RHSB serves local, regional and global companies in multiple industry sectors and is a partner firm of Assurex Global, an exclusive network of independent insurance and risk management brokers that includes more than 18,000 insurance professionals generating annual premiums in excess of $28 billion.
About Direct Event Insurance
Direct Event Insurance is a boutique independent insurance firm based in Dallas, TX providing special event insurance related products to all 50 states and the District of Columbia. It is a subsidiary of privately held speciality business insurance firm, Helios Insurance Group, known for its focus on specialty business insurance, and a market leader in providing an integral approach to business value creation.
###