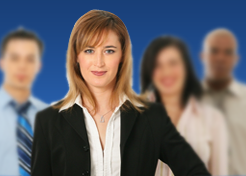 "It is important for the future of our Country and our businesses that business owners have their opinions heard." - Irene and Norwin Oncken
Richardson, TX (PRWEB) September 20, 2011
With many Americans searching to find jobs, National Write Your Congressman (NWYC) is proud to announce a nationwide search for business to business sales representatives. NWYC is a non-partisan company that uses a direct sales force to encourage small business owners to correspond with their elected officials. This is achieved by providing customers with a service of unbiased information, making it easy for them to stay informed on pending legislation. NWYC is family owned and operated since 1958 and receives widespread respect in Washington, D.C. As the leading source of constituent mail received by Congress, and in the midst of a booming election period, NWYC is expanding rapidly!
NWYC is the leader in generating constituent opinion, as our customers' involvement and communication is a powerful influence in the halls of Congress. That is why it is so important for business owners to add their voices to that of the American people. NWYC is excited to reveal its new recruiting site, NWYC-Careers.com, dedicated to reaching those individuals who wish to change America by educating business owners and bringing them the power of involvement. With NWYC's constituent communication program, each NWYC customer has the opportunity to affect national politics – the way it should be. Are you ready to turn your patriotism into a career?
With NWYC you have the ability to create new business development with business-to-business sales and a platform to meet and exceed goals. The advantages of choosing NWYC include immediate earnings, protected sales territories close to home, high customer retention, multiple bonus programs and no nights or weekends!
Interested candidates can apply online, or submit resumes to resumes(at)nwyc-careers(dot)com. To learn more go to NWYC-Careers.com, or to speak with a representative call (214) 702-8545 today. You can also see some specific listings on LinkedIn.
For additional job search tips, read this job search tip blog, or connect with NWYC on Facebook and Twitter at @NWYC_Careers.
###