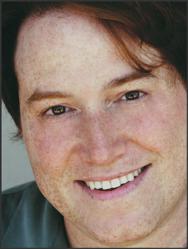 Micah Solomon is the customer service expert to take us to the next level in customer service delivery in The City of Asheville–a priority here, internally and externally."
Asheville, NC (PRWEB) September 17, 2011
Customer service speaker, customer loyalty consultant, and #1 bestselling business author Micah Solomon will share his techniques for building successful customer relationships with internal and external customers when he comes to Asheville, NC to lead custom workshops for the Asheville City Government at the request of the Information Technology Services department on Tuesday, September 27.
City of Asheville employees from many different City departments, including IT, Water, Public Works, Human Resources, and Finance will spend the day with Micah Solomon, the customer service expert and keynote speaker who The Financial Post calls the "New Guru of Customer Service Excellence," learning his proven techniques for reducing citizen and internal-customer frustration by transforming everyday transactions into collaborative interactions. Professional speaker Micah Solomon draws on lessons from the private and public sector – from Apple Computer to Operation Smile to Zappos –including many from his own business-building background, and his uniquely visual and memorable presenting style will provide City of Asheville workshop participants with ways to strengthen their customer bond in order to assist the citizens they are ultimately serving.
"Too often forgotten by governmental agencies in this era of resources challenges and rising citizen needs is the importance of doing our work with a keen understanding of the customer's perspective. In the city of Asheville, we feel customer service, internal and external, is a key priority – and that Micah Solomon is the customer service expert to take us to the next level in its delivery" says Jonathan Feldman, director of IT Services for the City. "Micah Solomon's customer service principles, including 'language engineering,' to mention just one, are especially important in a technical environment to ensure that the support we provide is understood by our customers on their own terms and from their own perspective. For this reason, we are very delighted that he is coming to assist the City of Asheville."
Micah Solomon is co-author of the recent #1 customer service bestseller, Exceptional Service, Exceptional Profit: The Secrets of Building a Five-Star Customer Service Organization, and a sought-after keynote speaker and customer service and customer experience consultant. He specializes in creating exceptional customer service while keeping an unblinking eye on bottom line results, through keynote professional public speaking, workshops, consulting, writing, and other advisory roles. Solomon's techniques and achievements in customer service and entrepreneurship have been featured in Fast Company, Forbes.com, Seth Godin's worldwide bestseller Purple Cow, Retail Customer Experience, Retail Online Integration, Portfolio.com, Bloomberg BusinessWeek, Information Week, etc.
Solomon has been chosen by Inc. Magazine in recent months in an expert capacity for their Customer Service Makeover and called on by Entrepreneur, The Boston Globe, Los Angeles Times, Bloomberg BusinessWeek, and other media outlets in similar roles. He appears and speaks on Wall Street Journal Radio, Forbes.com, and ABC and NBC television programming. He is a sought-after keynote speaker and adviser to corporations and professional organizations.
About The City of Asheville
The city of Asheville is the largest city in Western North Carolina and the county seat of Buncombe County. The city is located in the heart of the Blue Ridge Mountains and is known for its natural beauty. As a local government, the City of Asheville is committed to delivering an excellent quality of service to enhance the community's quality of life. This mission is reflected in "The Asheville Way" of providing public services, which include values such as continuous improvement, integrity, diversity, safety and welfare, and excellent service.
About Micah Solomon
Micah Solomon is a keynote speaker, customer service speaker and customer loyalty consultant, company culture guru, entrepreneur, business leader and #1 bestselling author. He has been named by The Financial Post "The New Guru of Customer Service Excellence." He specializes in creating exceptional customer service while keeping an unblinking eye on bottom line results through keynote professional public speaking, workshops, consulting, writing, and other advisory roles. He built his company, Oasis Disc Manufacturing, from a one-man basement operation into a market leader in the independent entertainment field—a story well known to readers of Fast Company, Success Magazine, Inc. Magazine, Seth Godin's marketing bestseller Purple Cow, The Atlanta Journal-Constitution, and the other outlets where profiles and case studies about Micah have appeared. He was also an early investor in MacSpeech, the Apple-related startup recently acquired by Nuance. Solomon offers information and free resources at http://customerserviceguru.com
For more information:
Micah Solomon • micah(at)micahsolomon(dot)com • http://customerserviceguru.com • (484)343-5881(cell)
###