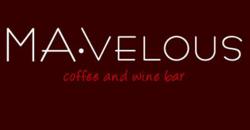 San Francisco, CA (PRWEB) September 16, 2011
As San Francisco began to rebuild itself after the 1906 earthquake, it also reinvented itself. To help enrich the culture of the city, the San Francisco Symphony was formed and held its first concert in 1911. One hundred years later, the symphony is regarded as one of the most successful and innovative orchestras in the world—and Ma'Velous is celebrating by giving Symphony ticket holders 10% off on purchases during the month of September, 2011.
Ma'Velous, the fashionable new San Francisco wine bar, is located near the corner of Market and Fell Streets, just two blocks from Davies Symphony Hall—which has been the permanent home of the San Francisco Symphony since it opened in 1980. Its proximity and charm has made Ma'Velous popular with symphony and opera goers.
Over its 100-year history, the San Francisco Symphony has grown in stature and acclaim under a succession of distinguished music directors (conductors), including Henry Hadley, Pierre Monteux, Seiji Ozawa, Edo de Waart, Herbert Blomstedt and—since 1995—Michael Tilson Thomas (MTT).
In addition, the Symphony has hosted some of the most important guest musical directors of our time, including Bruno Walter, Leopold Stokowski, Leonard Bernstein, Kurt Masur, Sir Georg Solti and Mstislav Rostropovich. The list of composers who have led the Orchestra includes Igor Stravinsky, Sergei Prokofiev, Maurice Ravel, Arnold Schoenberg, Paul Hindemith, Aaron Copland and John Adams.
The Symphony has received some of the world's most prestigious awards, including eleven Grammys, Japan's Record Academy Award, France's Grand Prix du Disque and Britain's Gramophone Award. The San Francisco Symphony Chorus, which was established in 1973, is enjoyed all over the world via their Grammy award-winning SFS recordings and popular films like Amadeus, The Unbearable Lightness of Being and Godfather III.
Highlights of the current season include American Mavericks, an innovative series where risk-taking is encouraged; the American Orchestra Series, featuring guest symphonies including the Los Angeles Philharmonic, Boston Symphony Orchestra, New York Philharmonic and more; Past and Present Music Directors on the Podium, where former music directors return to the podium; Project San Francisco, featuring local artists; San Francisco Symphony Commissions, works by contemporary composers commissioned by the Symphony; and Barbary Coast and Beyond, an exploration of San Francisco's musical roots.
For more information about Ma'Velous, call (415) 912-1039, go to MaVelous-sf.com, or visit the café in person at 1408 Market Street in San Francisco.
About Ma'Velous Wine and Coffee Bar
The vision of Ma'Velous is to share some of the best ingredients the earth has to offer, by bringing roasted coffees and boutique wines from around the world to San Francisco, and by utilizing their vast culinary resources in Northern California. The select seasonal menu concentrates on celebrating the small sustainable farms, roasteries and wineries.
The wine and coffee bar also offers live music and great San Francisco happy hour specials.
###