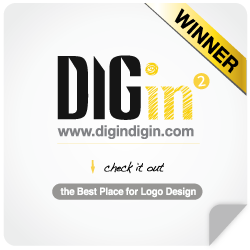 Montreal, Quebec (PRWEB) September 17, 2011
In the new version, DiginDigin focused on creating a better user experience. As an Internet based design platform, DiginDigin understands that there is a gap between a human and the Internet - a coded world. They found that among countless websites on Internet, only those that offer the best, easiest, most intuitive experience are the ones people visit again and again.
To ensure their customers found the website easy to use, in the new version, they add several new functions. They improve the placing design order system, and make it as easy as possible for their customers when they place a work order. Now it would only take three minutes to fill out a functional design work order. A clear work order would ensure their designers to understand what their customers want and bring a satisfying design result for each design contest. Moreover, they create a price splitting system. DiginDigin.com believes the power of crowd-sourcing. Once the customers would be able to get a design result from multi designers, they benefit from the power of crowd-sourcing as well.
From the designer use end, there are also a few new updates. This includes a cool portfolio display system. With the new version, now the designers are able to show a collection of their designs to the clients or to other designers, regarding to logo design, web design, stationery, etc. DiginDigin also wants to provide a good study environment. A new articles sharing system is updated for that purpose. Once a designer has a creative, inspiring idea, finally there is a place to share.
At the new version of DiginDigin, they enhance the power of communications between the customers and designers. In order to deliver a good design result, the number one key is good communications. When the designers fully understand what the job is, then they could be creative and transfer their clients idea into graphic language. The designers could inspire the customers as well during the design process. The key is they have to talk! Therefore, the new version develop an easy communication system. And they make sure to remind their designers and clients the importance of communications again and again.
About Digindigin.com
DiginDigin is a crowd sourcing logo design web platform. It has an online designer community which currently consists of 1843 talented logo designers. Once there is a design order from a customer, the interested designers would compete for the best design result. DiginDigin has been creating high quality custom made logos for all types of businesses all over the world. DiginDigin.com is a division of 123inkcartridge.ca
###