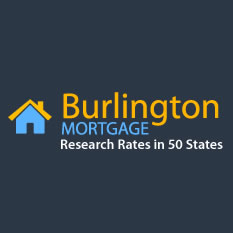 There are programs out there that can help even homeowners without a lot of equity
Wilmington, NC (PRWEB) September 19, 2011
New research from BurlingtonMortgage.biz shows that mortgage rates again reached historic lows for many programs. Rates as low as 3.750% were advertised on the site for a 30 year fixed rate loan on Friday, September 16th (APR: 3.914%, Lender: Loan Depot.) This was a .126% drop in APR when from the same period the previous week. While this is great news for many homeowners, many are unable to take advantage of the low pricing due to a lack of home equity, either because they purchased real estate with a low or zero down mortgage or as a result of falling property values.
The drop to a new historical low point was also highlighted in the weekly survey of mortgage pricing released Thursday, September 15th by Freddie Mac, a government sponsored enterprise that purchases residential mortgage loan in the secondary market. The data revealed that the average 30 year fixed rate fell to 4.09% (0.7 points), a record low, down from 4.12% (0.7 points) the week prior. 15 year fixed pricing followed a similar trend with the average dropping to 3.30% (0.6 points) from 3.33% (0.6 points.) The average 5/1 ARM rates rose slightly to 2.99% (0.6 points) after holding steady at 2.96% (0.6 points) the two previous weeks.
Widespread reports of tightened lending standards have some homeowners concerned that these low mortgage rates may not be available to them. Shaun Hamman, VP of Residential Lending at American Financial Resources, a National mortgage lender, commented, "We're doing what we can to educate consumers about their options. There are programs out there that can help even homeowners without a lot of equity. Every day we talk to people who are happy to learn they'll qualify for financing, be it an FHA loan, a USDA rural housing loan, or a traditional refinance."
Government backed mortgages including the FHA and USDA rural housing programs mentioned above, as well as VA loans available to qualifying active duty and veteran members of the US armed forces routinely allow anywhere from 97.75% - 100% to be borrowed with a refinance, depending on the program and eligibility.
"Investors should also be looking at their options," said Nat Criss, Managing Partner of CMG Equities, which runs BurlingtonMortgage.biz. "Most of the attention is paid to owner occupied financing, but the rates for investment property mortgage products are also extremely low. Landlords could be in a position to save on their rental property mortgages."
Below is a snapshot of interest rates for a variety of programs listed on BurlingtonMortgage.biz on 9/16/2011. Rates are subject to change. Please visit the site to view the criteria used in the survey.
30 Year Mortgage Rates (0 Points)
Aurora Bank - 4.500% Note Rate - 4.532% APR - $757 Fees in APR
Gateway Bank Mortgage - 4.125% Note Rate - 4.179% APR - $1275 Fees in APR
FHA 30 Year Fixed Mortgage (O Points)
Loan Depot - 3.875% Note Rate - 3.956% APR - $1950 Fees in APR
Aurora Bank - 4.000% Note Rate - 4.115% APR - $2757 Fees in APR
15 Year Mortgage Rates (0 Points)
AimLoan - 3.125% Note Rate - 3.267% APR - $1950 Fees in APR
Gateway Bank Mortgage - 3.250% Note Rate - 3.314% APR - $875 Fees in APR
5/1 ARM Rates (0 Points)
Quicken Loans - 3.750% Note Rate - 3.824% APR - $1803 Fees in APR
AimLoan - 2.625% Note Rate - 2.700% APR - $1950 Fees in APR
About BurlingtonMortgage.biz
BurlingtonMortgage.biz is a website that offers information regarding mortgages and personal finance. BurlingtonMortgage.biz is owned by CMG Equities, LLC based in Wilmington, North Carolina.
Update 2/19/2013: BurlingtonMortgage.biz is now PriceAMortgage.com which is also owned and operated by CMG Equities, LLC in Wilmington, North Carolina.
###