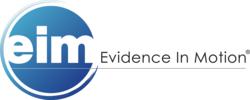 Louisville, KY (PRWEB) September 19, 2011
The Evidence In Motion (EIM) Institute of Health Professions, a company created to assist in the continued education of physical therapists, is delighted to announce that they will be exhibiting at the 2011 California Physical Therapy Association Annual Conference on September 22-23, 2011 in Long Beach, California. Additionally EIM will have faculty members presenting during the conference and will be offering a prize package to one lucky conference attendee.
With nearly 1,000 attendees at the 2010 California Physical Therapy Association Conference, the Association is looking forward to another great turnout this year. Attendees are anticipating the following programming highlights: Educational sessions focusing on Orthopaedics, Sports, Neurology, Pain Management, and Home Health; an Awards Luncheon to recognize and celebrate colleagues and their service to CPTA; and the CAL-PT-PAC Reception and Dinner to support CPTA's legislative efforts. Physical therapists from all states are welcome at this event.
EIM will be exhibiting at booth number 112. All attendees are encouraged to visit EIM's booth to enter to win a prize package that includes a free 1-year subscription to the EIM Journal Club, a copy of the Users' Guide to Musculoskeletal Exams, a free version of the EIM app called EIM PT Mobile, and an iPad2.
On September 24, 2011, Rob Wainner, PT, PhD, EIM Residency Director, will be presenting at the post-conference session from 8 AM to 5:30 PM on "One-Stop Shop: A Best Evidence Update on the Management of Patients with Low Back Pain." Also on September 24, 2011 EIM faculty member, Dan Rhon, PT, DPT, DSc, OCS, FAAOMPT, will be presenting at the post-conference session from 8 AM to 5:30 PM on "Orthopaedic Manual Physical Therapy Interventions for Osteoarthritis of the Knee: An Evidence-based Approach." John Seivert, MS, PT, GDMT, FAAOMPT, CSCS, EIM faculty member and mentor, will be one of the master clinicians presenting a case study at 8 AM on September 24, 2011 as well.
Rob Wainner, will also be at EIM's booth, along with Jessie Dugan, PT, EIM Residency and Fellowship Program Coordinator, and Brett Neilson, PT, DPT, EIM Program Development Manager. They will be available to meet attendees and answer questions about the following EIM Educational Offerings: Orthopaedic Physical Therapy Residency, Sports Physical Therapy Residency, Fellowship in Orthopaedic Manual Physical Therapy, Transition DPT in Musculoskeletal Management, Executive Program in Private Practice Management with optional tDPT, Continuing Education, and Products and Subscriptions such as EIM PT Mobile, the EIM Journal Club and Evidence Express.
For more information about EIM's Educational Offerings please visit EvidenceInMotion.com.
About Evidence In Motion (EIM):
Evidence in Motion (EIM) is an education and consultation company whose sole reason of existence is to elevate the physical therapy profession and the role of physical therapists in healthcare delivery. A strong dedication to fostering the creation and assimilation of an evidence-based practice culture within the physical therapy profession is a cornerstone of Evidence In Motion's mission. The EIM Team has implemented evidence-based practice treatment pathways in many facilities and aims to promote the global sharing of information and ideas, thus advancing evidence-based physical therapy practice, research and education around the world. Evidence In Motion offers Continuing Education, Residencies, a Fellowship Program, a Musculoskeletal Transition DPT, and an Executive Program in Private Practice Management with optional Transition DPT. For more information, please visit EvidenceInMotion.com. You can also find Evidence In Motion on Facebook and Twitter, @EIMTeam.
###