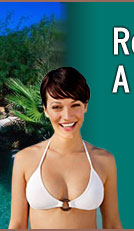 "Our goal is to reduce the amount of time and aggravation it takes to search for a reliable licensed and insured pool builder or pool contractor, "said Scott Foster, President of poolcontractors.org
(PRWEB) September 18, 2011
Poolcontractors.org announces a newly created website enabling homeowners to research pool contractors and read industry written articles about the pool building process. Searching for a dependable, reliable swimming pool builder has never been easier. Homeowners ready to build an in-ground pool visit poolcontractors.org to find out information on building a new pool. Information available includes choosing a pool contractor, time it usually takes to build a pool, what are the attributes of a professional pool builder, and more.
"Our goal is to reduce the amount of time and aggravation it takes to search for a reliable licensed and insured pool builder or pool contractor. Let the pool builders wait on you - they know that they are competing for your business and that gives homeowners' an advantage when negotiating price" said Scott Foster, President of Poolcontractors.org.
Before a buyer contacts a pool contractor, they should learn about the pool building process. While any builder's website will have one builder's opinion on the process, it is certainly not the only way to build a pool. A pool builder will steer his own site toward the kind of pool he likes to build, and has the most experience at building. While this is useful information, it may not be the style of pool a homeowner is most excited about. The site is unique in that multiple builders publish articles on building and owning a pool, so a wide variety of industry opinion is represented. Not only that, but builders publish these articles in an attempt to get noticed by homeowners, so they are searching for new business, and that creates an opportunity for the pool buyer to get a good deal.
About Poolcontractors.org
Poolcontractors.org is on online company that connects homeowners with local licensed and insured pool builders and contractors. Poolcontractors.org has no direct affiliation with any pool builders, pool contractors, construction companies, retail pool stores or pool service companies. FreePoolQuotes.com is an independent resource for homeowners.
Contact:
Scott Foster, President
MdPoolbuilder(at)gmail(dot)com
1-888-766-6821
###