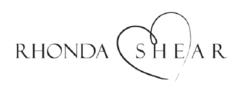 "I am so honored to have been presented with this award," said Shear. "I have an absolute blast on air and making the Ahh Bra infomercial was a great experience, I work tirelessly to make women feel comfortable and feel beautiful on the inside and out."
New York, NY (PRWEB) September 16, 2011
Rhonda Shear's moxie has once again brought her into the spotlight and last night the designer and entrepreneur snagged an ERA Moxie award as the 'Best Female Presenter' for her famous and innovative Ahh Bra and infomercial.
The ERA Moxie Awards is the premier awards program for the direct response industry and recognizes the finest contributions made to the industry throughout the year. Hollywood star and television host Rhonda Shear's poise, presentation and enthusiasm merited her with the award for "Best Female Presenter." Shear was judged on personal involvement, attitude, energy, credibility and knowledge of the product. Rhonda Shear frequents the air and showcases her innovative and contemporary line of intimates and shapewear, Rhonda Shear Intimates. Shear streams into millions of living rooms worldwide and brings an effervescent persona, a passionate disposition and most importantly offers a beautiful, ingenious brand to each and every viewer.
"I am so honored to have been presented with this award," said Shear. "I have an absolute blast on air and making the Ahh Bra infomercial was a great experience, I work tirelessly to make women feel comfortable and feel beautiful on the inside and out."
The 2011 ERA Moxie Award solidifies Rhonda Shear and her six collections of intimates as a recognized force in the electronic retailing world. With over 15 million authentic and original Ahh Bras sold worldwide, clearly, she has no plans to slow down any time soon.
ABOUT RHONDA SHEAR
From her beginnings on the pageant circuit and campaign trail, to her role hosting "USA Up All Night," a nationwide comedy tour, and features in People and PLAYBOY, Rhonda Shear has proven that smart and sexy go hand in hand. Her latest endeavor, Rhonda Shear intimates, is a true passion project, with designs that focus on comfort and support without sacrificing femininity or style. With tremendous success on HSN, The Shopping Channel: Canada, and other shopping channels, Rhonda continues to develop her line and empower women worldwide.
EDITOR'S NOTE: For more information contact Pamela Wadler or Nancy Trent at 212-966-0024 or pam(at)trentandcompany(dot)com.
###