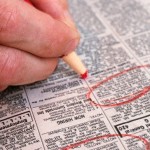 Nashville, Tenn. (PRWEB) September 19, 2011
Anthem Career College-Nashville is hosting a job and education fair Wednesday, Sept. 21 at 560 Royal Parkway in Nashville. The event runs from 11 a.m. to 2 p.m.
Anthem Career College offers education and training programs in business management and in several healthcare fields. This is a free event open to the public as well as to students.
At least 18 employers will be present at the career fair and include:

ACS
A to Z
Accountemps
Advantage Sales/Marketing
Alive Hospice
America's Family Doctors
Bank of America
EduMed Partnerships
Elwood Staffing
Encore Medical Staffing
HCA Physicians Services
Hilton Garden Inn
Mental Health Cooperative
ResCare Home Care
Ranstand
Select Staffing
Super 8 Motel
Tennessee Comprehensive Lung and Sleep Center
For more information, please contact Elisa Parham at Anthem Career College at 615-232-3710 or by email at eparham@anthem.edu.
About Anthem Career College-Nashville
Originally established in 1999, Anthem Career College-Nashville is part of Anthem Education Group (AEG), a Phoenix, Arizona-based family of schools and colleges that provides career-focused training and education programs at 23 accredited institutions in 15 states as well as online. The AEG family of schools includes Anthem College, Anthem College Online, Anthem Career College, Anthem Institute, Morrison University, and The Bryman School of Arizona. For more information, visit http://anthem.edu.
For more information about our graduation rates, the median debt of students who completed the program, and other important information, please visit our website at http://www.anthem.edu/disclosures.
###