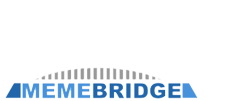 We were very lucky that this outage occurred now and not after our product launch. -- Will Spencer, MemeBridge CEO
Denver, Colorado (PRWEB) September 17, 2011
MemeBridge has selected SEMRush as the primary provider of keyword data for it's forthcoming web publishing tool set.
The tool set, which is currently in alpha test, uses data from both Google and SEMRush to assist web publishers in finding topics of interest to potential web site visitors. Publishers who follow the advice given by the tool set will be to create content which is of greater interest to their readers. This will attract increased traffic to their web sites.
The tool set uses data from the SEMRush API and the Google AdWords API, along with data from more than a dozen other API's. Google recently caused a six week outage for many users of it's AdWords API. This caused many of Google's business partners significant economic loss and several report that this outage has caused them to lose enough customers to force them out of business. Will Spencer, the CEO of MemeBridge, explains "We want a partner who cares about our success and the success of our customers. Google obviously isn't that partner."
Due to the existing integration with the SEMRush API and the fact that the tool set is not yet publicly available. MemeBridge did not suffer any losses from Google's failure. Mr. Spencer stated "We were very lucky that this outage occurred now and not after product launch. This could have put us out of business and instead it merely served as a warning against relying on Google."
Corporate Summary
MemeBridge is a company with a mission: Spread Good Ideas. A meme is the smallest unit of thought and the job of MemeBridge is to build bridge to help good memes overcome obstacles. MemeBridge has extensive experience creating and managing web publications, including the Tech-FAQ.com, ExpatInteligence.com, and MightyGuide.net. MemeBridge web sites serve several million visitors per month and provide information and guidance to individuals from all over the globe.
###