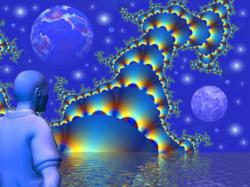 London, United Kingdom (PRWEB) September 19, 2011
Mystical Wonders has just released a range of free online services:
1) Free Psychic Readings - Every month a psychic answers members questions individually.
2) Free Manifestation Requests - Every month a Master prays for members desires to manifest.
3) Free Interdimensional Scan - An experienced Spiritualist scans members environment every month for negative entities or energies.
4) Free Psychic Development Information & Guidance - All members get help and guidance on everything Psychic.
5) Free Occult Information - A wide range of magickal/occult practical information and guidance.
6) Free Reiki Energy - All members have instant access to Reiki Healing Energy.
It's free to become a member now.
Go to ==> http://www.mysticalwonders.org/group
Opportunities are also now open for advertisers, potential partners and anyone interested in joining forces with Mystical Wonders.
Mystical Wonders is an established virtual knowledgebase of occult, spiritual, supernatural, new age, ancient, modern and timeless truths and wisdoms shared and discussed by a community of thousands of people residing on all corners of the earth.
This community reflects a diverse range of interests and practices which span far and wide way beyond the norms of society, religion and even mainstream spirituality.
This is no simple site. It really is an amazing & diverse community for anyone interested in anything new age & metaphysical related.
Thousands of subscribers have already jumped to register for free and are benefitting from diverse discussions, sharing techniques, discoveries & quality information.
It's free to join..
Go to ===> http://www.mysticalwonders.org/group
There simply isn't anywhere else online that allows such diverse discussions of a wide spectrum range of fields.
Take the leap into the real spiritual, mystical & metaphysical worlds.
Mystical Wonders
P.S. Anyone interested in Advertising, partnering or joint venturing with Mystical Wonders can contact Mystical Wonders. Mystical Wonders is always open to working with more spiritual people, psychics, practical occultists/spiritualists, masters and anyone else who feels drawn to work with us.