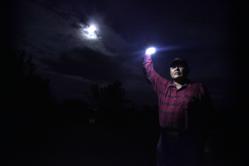 ...we felt it was important to use this opportunity to shine a light on the challenges facing off-grid communities in our own country.
New York, NY (PRWEB) September 19, 2011
Nokero International will join United Nations Secretary-General Ban Ki-moon and other leaders in government and sustainable energy at the United Nations Private Sector Forum Sept. 20, 2011 in New York City to discuss the UN's "2012 International Year of Sustainable Energy For All."
As a leader in solar innovation, Nokero will share ideas on how the UN can help bring universal access to modern energy services, improve energy efficiency, and increase the share of energy generated from renewable resources.
As a show of support for the goals of the UN and all the stakeholders throughout the industry, and in order to make real progress toward achieving the stated goals of the 2012 year of Sustainable Energy For All, Nokero will announce the following commitment at the event:
"Energy poverty is not often considered a problem affecting the developed world, yet in truth, tens of thousands of Americans live without access to electricity. In the Navajo Nation alone, 18,000 families live off-the-grid. Forward-thinking Navajo leaders have initiated a campaign to bring renewable energy to their community, though much work remains. In support of their efforts, and the UN Year of Sustainable Energy for All, Nokero International commits to working in partnership with Navajo tribal leaders and Eagle Energy, a sustainable energy non-profit, to provide universal access to solar energy in the Navajo Nation. Beginning today, and for as long as it takes, Nokero will direct its resources toward tackling this challenge - working with Eagle Energy and Navajo partners to build sustainable distribution systems which ensure that all people of the Navajo Nation have access to affordable, durable, high-quality solar-powered lights, mobile chargers, and other green technologies."
"It is a great honor for Nokero to be invited to this event," said Steve Katsaros, founder and CEO of Nokero Internaional. "Many of the 1.4 billion people living without access to electricity live outside the United States, but we felt it was important to use this opportunity to shine a light on the challenges facing off-grid communities in our own country. There's no better way for us to do that than to support the effort of Navajo Nation leaders to bring renewable energy alternatives to their community."
Denver-based Eagle Energy, lead by founder Doug Vilsack, is a branch of Denver-based Elephant Energy. Vilsack and Eagle Energy have connected with Navajo leaders who advocate for better access to renewable energy, and brought innovative technologies to the Nation. The organization's mission is to improve the quality of life in developing communities by pioneering ventures that provide access to appropriate sustainable energy technologies

Interview opportunity: Navajo leader and renewable energy advocate Melton Martinez.
For more information on Nokero and Eagle Energy's partnerships with leaders of the Navajo Nation visit http://www.nokero.com or contact Tom Boyd.
###