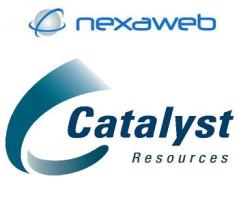 Burlington, MA (PRWEB) September 19, 2011
Everyone knows that there are fundamental technical and infrastructure issues that need to be addressed when you migrate your software from on-premise to multi-tenant SaaS. But there are also application UI and design issues that are just as critical to get right.
This webinar seminar will look at:

The design & UI requirements for a multi-tenant SaaS application and how they differ from on-premise and web applications.
How designing your SaaS application to address the full customer life cycle will reduce costs, increase profitability, and reduce churn.
How to build your SaaS application for growth using modular and reusable components.
When:
Wednesday, Sept 21 at 2:00 PM Eastern
Who:
Paul Giurata, Lead Solutions Architect and Managing Partner, Catalyst Resources
Where:
https://www1.gotomeeting.com/register/967405137
Recording Available - if you can't attend the live webinar, you can still register and receive a link to a recording of the webinar after the event
About Nexaweb
Nexaweb Technologies, Inc. is the leader in client/server and legacy application modernization using cloud computing. Nexaweb has modernized more than 450 applications to date -- and is the only company offering a fixed-time, fixed-price guarantee. More than 200 customers, including Aflac, DHL, EMC, Nokia Siemens Networks, Pepsico, Rabobank and US Air Force have leveraged Nexaweb software and services to modernize their applications and transform their businesses.
###