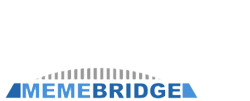 We are very excited to have AskDeb become part of MemeBridge. AskDeb helps us succeed in our primary mission, which is to spread positive memes which improve people's lives.
Denver, Colorado (PRWEB) September 18, 2011
MemeBridge, a leading online publisher of self-help information, has acquired AskDeb.com, a popular portal for personal advice. AskDeb provides useful advice on topics such as beauty, careers, love, and personal finance.
Explaining the decision to acquire AskDeb.com, Will Spencer, the CEO of MemeBridge stated, "We chose to acquire AskDeb because of the quality of content on the site. It's easy to see that this site is being built by people who really care about their readers."
The information available on AskDeb.com is not only top quality but it is also organized in a user friendly and intuitive way that helps visitors easily find what they are looking for.
The next step is for MemeBridge to integrate the new site into it's existing technical infrastructure and business processes. In addition, the MemeBridge team will also continue to analyze AskDeb to find lessons that can be applied to other MemeBridge publications.
Corporate Summary
MemeBridge is a company with a mission: Spread Good Ideas. A meme is the smallest unit of thought and the job of MemeBridge is to build bridges to assist good memes in overcoming obstacles. MemeBridge has extensive experience creating and managing web publications, including Tech-FAQ.com, MightyGuide.net, and ExpatIntelligence.com. MemeBridge web sites serve several million visitors per month and provide information and guidance to people from all over the globe.
# # #