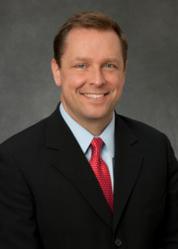 You pay your premium, and do your part, now you need your insurance company to cooperate. You need to be pro-active throughout the process.
Baltimore, MD (PRWEB) September 19, 2011
It took just a few hours for Hurricane Irene to wreak havoc on homes or businesses, but getting the mess she left behind cleaned up seems to be a never-ending job. Making sure your insurer pays up can be a real headache but there are some steps you can take to make them pay. "You pay your premium, and do your part, now you need your insurance company to cooperate. You need to be pro-active throughout the process," says expert Alex Brown.
Brown is an insurance attorney from Silverman, Thompson, Slutkin & White who represents people and businesses in insurance disputes and helps them get the results they need if their claims aren't getting paid.
Brown is former Senior Counsel, for the Maryland Insurance Administration. He also served as the Assistant Attorney General, for the Maryland Insurance Administration and his reputation in this area is unmatched. Following Hurricane Isabel, Brown helped the Maryland's Insurance Administration work through the legal issues and has front line experience helping people and businesses understand their policies and works with them to get claims paid.
Brown has more than eleven years practicing in both the public and private sectors in the insurance arena. He has extensive experience representing insurance policyholders, insurers, Risk Retention Groups and insurance professionals in complex insurance litigation and transactional insurance matters. Brown has also represented the Maryland Insurance Commissioner on a wide variety of regulatory and other state government and administrative law issues.
Brown offers these tips to assist you in getting your claim paid.
Keep Records
You've filed you claim, now what? Become a great record keeper. Keep a file of EVERYTHING. In a notebook, write down your claim number and make entries each time you are in contact with your insurer and each and every contractor. Be sure to note dates, times and all details of the conversation. Don't forget to get the names and titles of everyone you talk to. Get several estimates and get them in writing. Word of mouth won't do. Those estimates should include the cost, work to be done, time schedules for getting the work done, guarantees, warranties, payment schedules and any other expectations that should be spelled out. Back up your phone calls and in-person conversations in writing. Feel free to write a letter outlining what was discussed, with whom and when. Explain what you need, when you need it and why you are entitled to it. It's a good idea to certify that letter at the post office.
Evidence
You should have already documented the damage with photos and or video. If not, and the damage is still there. Do it now. You should also have an inventory of everything that was damaged. If not, do it now. If you didn't take photos of your valuables prior to the storm, go through your family photos and see if you can find anything that shows your valuables. You may be surprised that sitting behind grandma in the photo is a picture of the antique that got ruined when the tree fell into the house. This can show that the item you are claiming was in perfect shape before the storm.
Don't Get Fatigued By The Process
Remember this is a business negotiation. Everybody seems like a nice guy; from the adjuster to the contractor. They're not your friends. They are businesses for profit.
Keep in mind that you may have to deal with several contractors and adjusters. Be assertive, yet polite. Don't let get rushed into making a decision or be pressured into signing checks, contracts, releases or waivers. Do not sign contracts with blanks. Do not pay contractors in advance of the completed work. Consult your attorney or state insurance commission before signing any legal documents. It is always a good idea to check references and licenses before hiring contractors to clean up or rebuild.
Irene made a lot of noise. So make sure you don't go away quietly. The squeaky wheel gets results, so call, write, and if you are denied, don't take no for an answer. Go up the company's chain of command and if that does not get results, contact your state insurance commission.
About Silverman, Thompson, Slutkin & White
Maryland based law firm Silverman Thompson Slutkin & White, an AV rated law firm by Martindale-Hubbell, is widely regarded as one of the premier litigation firms in the mid-Atlantic region. They have achieved extraordinary success for their clients across Maryland and throughout the United States. For more information, please visit http://www.mdattorney.com.
###