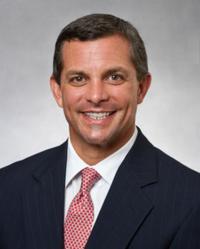 Juvenile cases can be very complicated. There are many differences between the juvenile justice system and the adult justice system. The most significant is that juveniles are not entitled to a trial by jury.
Baltimore, MD (PRWEB) September 19, 2011
Silverman, recently named one of the Top Ten criminal defense attorneys on the East Coast for 2011, pens the chapter, "How to Defend a High-Profile Juvenile Case."
"Juvenile cases can be very complicated. There are many differences between the juvenile justice system and the adult justice system. The most significant is that juveniles are not entitled to a trial by jury. In juvenile court, a judge is the person to determine the guilt or innocence of your child, although in the juvenile system these determination are called delinquent or not delinquent. These young offenders need knowledgeable, experienced and connected juvenile defense attorneys," Silverman says.
Silverman knows the ins and outs of the courtroom. He began his criminal defense practice in 1991 when he was appointed to the position of Assistant Public Defender, Felony Narcotics Division in Baltimore City. He won acquittals for his clients in his first, six jury trials. Silverman has built his reputation on a number of high profile cases. He recently won the dismissal of all adult criminal charges, including attempted first-degree murder, of a 16-year old Baltimore boy accused of a racially motivated beating of an elderly fisherman and murder charges against a young girl who was a victim of cult brain washing.
"Juvenile Criminal Defense Strategies," features experienced, criminal defense attorneys from around the country, including Silverman, as they take you inside various juvenile cases. Silverman discusses the clients, families, and strategies as he takes you on the journey through defending a high-profile juvenile case. One of the top legal minds in the country talks candidly and authoritatively on this topic. His chapter is a must read for anyone who wants the best expert insight on this type of case.
Since entering private practice in 1995, Mr. Silverman's practice covers what he describes as "a never ending mix of interesting clients and challenging cases". The breadth of his practice includes cases of local, national and international importance. Some cases of note early in his career include:

The successful representation of victims of the 1995 catastrophic Amtrak/ CSX collision in Chase, Maryland.
Co-counsel in a federal civil rights action by a police sergeant, which led to the fall of the Baltimore City Police Commissioner in 1998.
Successful representation of former undisputed World Heavyweight Boxing Champion Riddick Bowe in numerous civil and criminal matters spanning a decade including a 2003 acquittal in Prince George's County, Maryland and a federal lawsuit against his former manger, Rock Newman.
Successful representation of an ex-NBA basketball player and his wife in a federal criminal fraud investigation and prosecution in U.S. District Court, Greenbelt, Maryland. All fraud charges dismissed.
Successfully represented multiple clients in regulatory actions by the Commodity Futures Trading Commission (CFTC) in United States District Court in Washington, D.C.
Successfully represented clients in regulatory actions by the Securities and Exchange Commission (SEC).
Represented several former US Olympic boxing medalists in Federal Court regarding promotional and management contract disputes.
Successfully represented a number of NFL and MLB players in various matters.
Successful defense of a state campaign treasurer on theft and election law charges. The case was dismissed on the fourth day of trial by the State Prosecutor due to "inconsistent" testimony elicited by Mr. Silverman's cross-examination of a Baltimore City Councilwoman.
Representation of numerous lawyers, accountants, doctors and police officers in regards to federal criminal indictments and investigations.
In addition, Mr. Silverman obtained several multi-million dollar civil judgments on behalf of his clients against some of the world's largest corporations and insurance companies prior to the age of 35.
Recently, Mr. Silverman has taken on several significant matters including:

Lead appellate counsel in a high-profile case resulting in the reversal on appeal of one of the largest verdicts in Maryland history-a $33.6 million judgment by a Circuit Court judge in favor of retired Raven Michael McCrary against two former business associates (2009).
Lead trial counsel in a successful multi-million dollar wrongful death claim by the family of a Maryland juvenile killed by officials at the Bowling Brook Preparatory School in Carroll County, Maryland. The case drew significant national interest and caused significant change in the Maryland Juvenile Justice system (2009).
Successful representation of former One Mind Ministries cult member Ria Ramkissoon by obtaining a plea of probation in a case where Ms. Ramkissoon was charged with 1st degree murder for the alleged starvation of her one-year-old son. This case garnered significant media attention in the United States and abroad. It is believed to be the first case in the history of American jurisprudence to include a "resurrection clause" in the plea agreement (2010).
Successful representation of a police brutality victim in a high-profile federal civil rights lawsuit involving a public cavity search. The case was filed in the US District Court for the District of Maryland and proven through DNA evidence and prior police misconduct (2010).
Successful representation in court resulting in the dismissal of all adult criminal charges, including attempted first-degree murder, of a 16 year old Baltimore boy accused of a racially motivated beating of an elderly fisherman. The case drew significant media coverage and was was particularly challenging due to the widespread bias against Mr. Silverman's client (2010).
Representation of a Baltimore family in a widely publicized wrongful death action involving a family member who was bicycling and tragically killed in a hit-and-run accident in. Cycling groups throughout the state have rallied behind the family and advocated cyclist's rights (2010).
Mr. Silverman's cases have often been reported in the international print media. He has appeared on broadcast media programs including BBC Worldwide, the Dr. Phil Show and ESPN Sports Center, to name a few. He has served as a legal consultant for the Washington Post, the Baltimore Sun, the Maryland Daily Record, and the Baltimore NBC and Fox affiliates. He has been invited by the Bar Association to lecture before colleagues and has served as a member of the Judicial Selections Committee. He also has been invited to lecture at area law schools. His biography has been selected for annual publication in Who's Who of American Law and the National Registry of Who's Who Professionals and Executives. He also earned selection to the Million Dollar Advocates Forum, recognizing lawyers who have obtained civil jury verdicts in excess of one million dollars.
In 2005 Mr. Silverman was appointed to a four-year term by Governor Robert L. Ehrlich, Jr. and confirmed by the Maryland Senate to one of three statewide attorney positions on the Commission on Judicial Disabilities. The Commission is empowered to investigate complaints, conduct hearings and impose sanctions against Maryland judges. He was recently re-appointed by Governor Martin O'Malley to a second four-year term as a member of that Commission.
In 2007, 2008, 2009, and 2010 Mr. Silverman was named by his peers as a Maryland Super Lawyer which recognizes the top 5% of lawyers in the state. Also in 2006, Mr. Silverman was appointed to serve as a member of Maryland Attorney General Douglas F. Gansler's Transition Committee. In 2009 he was selected as a Fellow in the Litigation Counsel of America, which recognizes less than one-half of one percent of American lawyers.
About Silverman, Thompson, Slutkin & White Maryland based law firm Silverman Thompson Slutkin & White, an AV rated law firm by Martindale-Hubbell, is widely regarded as one of the premier litigation firms in the mid-Atlantic region. They have achieved extraordinary success for their clients across Maryland and throughout the United States. For more information, please visit http://www.mdattorney.com.
###