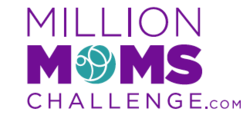 The Million Moms Challenge campaign demonstrates the power and influence that is created when like-minded people engage in conversations about passionate topics that matter.
New York, NY (PRWEB) September 19, 2011
Today BlogFrog is joining ABC News and the United Nations Foundation to help launch the Million Moms Challenge. This first-of-its kind initiative will connect millions of Americans with millions of moms in developing countries around the world to engage on the critical issues of pregnancy, childbirth and children's health -- moms here helping moms worldwide.
The Million Moms Challenge provides a vibrant community that connects moms across the globe by using the latest social media strategies together with world-class broadcast and digital news platforms to shine a light on the extraordinary challenges faced by mothers and babies in the developing world. The community will also feature personal stories of motherhood from over 900 mom bloggers participating in the movement.
Stories based on compelling characters and innovative solutions will be featured on ABC News' broadcasts including "Good Morning America," "World News with Diane Sawyer," "Nightline," and "20/20," as well as other ABC News platforms including ABCNews.com and ABC News Radio. The initiative will lead up to a one-hour prime time special on maternal health anchored by Diane Sawyer on December 16, 2011.
"There is so much we can do together – so many simple ways for us all to link arms to make sure every mother and child has a chance to lead a healthy life," said ABC News anchor Diane Sawyer.
The Million Moms Challenge will focus on things mothers care about: the right nutrition to support their pregnancies, skilled attendants to assist in safe deliveries of newborns, and vaccines that allow children to survive to celebrate their first birthdays and beyond.
As part of the initiative a dedicated website (http://www.millionmomschallenge.com) will provide a live, interactive forum for some of the nation's top mom bloggers to share their stories and ideas through blogs and video posts in real time with moms and midwives in the developing world. Viewers who want to know more and get involved will find ways large and small to make a difference in their own communities and around the world. The Million Moms Challenge wants a million Americans to join the movement by signing up on the Challenge's website and /or on Facebook.
"As the largest network of mom blogs on the web, we are honored to power the Million Moms Challenge community and enable women from across the globe to connect, share and learn about safe childbirth and children's health," said Rustin Banks, co-founder and chief executive of BlogFrog. "The Million Moms Challenge campaign demonstrates the power and influence that is created when like-minded people engage in conversations about passionate topics that matter."
"You don't have to be a mom to help a mom," said Kathy Calvin, CEO of the UN Foundation. "A healthier tomorrow for our world starts with healthy moms and babies today. The Million Moms Challenge gives us the chance to make history by sharing stories, ideas and sparking a global conversation that will help the United Nations build a global partnership for healthy lives," she added.
In addition to BlogFrog, the Million Moms Challenge partners include African Medical and Research Foundation, CARE, Global Alliance for Improved Nutrition, GAVI Alliance, mothers2mothers, ONE Campaign, Partners in Health, Riders for Health, Save the Children, UN Foundation's Shot@Life campaign, U.S. Fund for UNICEF, White Ribbon Alliance, and WorldVision.
The Million Moms Challenge is a joint effort of ABC News and the UN Foundation, in conjunction with corporate partners Johnson & Johnson and BabyCenter. BabyCenter will encourage its 10 million moms in the US and 14 million moms overseas to join the Million Moms Challenge. For the first 100,000 people who sign on to the Million Moms Challenge, Johnson & Johnson will donate $100,000 to some of the biggest NGO partners helping moms and babies overseas.
The Million Moms Challenge is part of an ABC News year-long global health series "Be the Change: Save a Life," which is sponsored in part by the Bill & Melinda Gates Foundation.
For more information about the Million Moms Challenge visit http://www.millionmomschallenge.com. To get involved in the conversation about healthy moms and babies around the world, follow @AMillionMoms on Twitter and use the hash-tag #AMillionMoms. You can also like Million Moms on Facebook at http://www.facebook.com/millionmomschallenge.
For more information:
BlogFrog contact: Courtney Walsh / courtney(at)theblogfrog(dot)com / 303.875.9007
ABC News contact: David Ford / david.ford(at)abc(dot)com / 212.456.7243
U.N. Foundation contact: Eric Porterfield /eporterfield(at)unfoundation(dot)org / 646.637.6438
About BlogFrog
BlogFrog is an online community platform used by bloggers and brands to enable readers to interact with each other, engage in like-minded discussions, and share rich media content. The company's community and sponsored conversation technology platforms help brand marketers build relationships and trust among women and mom consumers online. BlogFrog is a private company headquartered in Boulder, Colo. Visit http://theblogfrog.com or follow @theblogfrog.
About ABC News
ABC News is responsible for all of the ABC Television Network's news programming on a variety of platforms: television, radio and the Internet. Its flagship program is "World News with Diane Sawyer" with other programs including "Good Morning America," "Nightline," "Primetime," "20/20," and the Sunday morning political affairs program "This Week with ChristianeAmanpour." With an average television and radio audience of 180 million people in a given month, ABC News surpasses the competition. More than 2,400 affiliate stations broadcast ABC News Radio's global news coverage. In addition, ABC News NOW is a 24-hour news and information network currently available to 44 million users across cable, broadband, and mobile platforms. NewsOne, the affiliate news service of ABC News, provides live and packaged news, sports, and weather reports, as well as footage of news events, to 200 ABC affiliates and more than 30 domestic and international clients. Visit http://www.abcnews.com.
About the United Nations Foundation
The United Nations Foundation, a public charity, was created in 1998 with entrepreneur and philanthropist Ted Turner's historic $1 billion gift to support UN causes and activities. The UN Foundation builds and implements public/private partnerships to address the world's most pressing problems, and works to broaden support for the UN through advocacy and public outreach. Through campaigns and partnerships, the organization connects people, ideas, and resources to help the UN solve global problems. The campaigns reduce child mortality, empower women and girls, create a new energy future, secure peace and human rights, and promote technology innovation to improve health outcomes. These solutions are helping the UN advance the eight global targets known as the Millennium Development Goals (MDGs). Visit http://www.unfoundation.org.
###