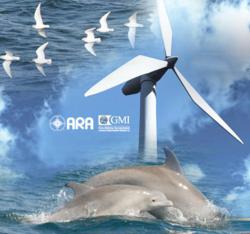 (PRWEB) September 28, 2011
Curt Beckemeyer, ARA Senior Vice President and Transportation Sector Manager, has been named President of Geo-Marine, Inc. (GMI). Beckemeyer takes on this position in addition to his existing ARA responsibilities.
GMI is a wholly owned subsidiary of ARA that provides engineering design, construction management, environmental planning and programming, and other services in support of a wide range of government, industry, and commercial clients. Based from seven U.S. offices, GMI's full-time staff of 135 engineers, scientists and program managers executes projects on a worldwide basis.
GMI will continue to operate as a subsidiary, but under Beckemeyer's leadership, it will be aligned with the ARA Transportation Sector to promote greater collaboration and leveraging of our combined capabilities.
"I am honored with the opportunity to lead the GMI operation, and I am excited about the future of this new enterprise. The organization has a great deal to offer our customers, and many opportunities exist for the combined group to continue to grow and provide opportunities for staff to pursue work they are passionate about, develop their careers, and be rewarded for success," Beckemeyer said.
"Curt is a proven leader who was instrumental in identifying GMI and bringing them into ARA. Curt and his staff have worked closely with GMI over the past few years to provide infrastructure-related services to the Air Force, and I am confident in his abilities to lead GMI and help them continue to be successful," ARA CEO and President Dr. Rob Sues said.
Beckemeyer has been with ARA since 1999. He earned his B.S. and M.S. degrees in Civil Engineering from the University of Illinois, and he has 25 years of experience in transportation and infrastructure, including asset management, pavement engineering, construction quality assurance, value engineering, life cycle cost analysis, and technology transfer. He is a registered Professional Engineer in Florida, Georgia, Illinois, Kansas, Louisiana, Maryland, Virginia and Wisconsin. He participates in numerous professional organizations, including the American Society of Civil Engineers and the Transportation Research Board.
For more information about GMI, including career opportunities, visit the GMI website
###