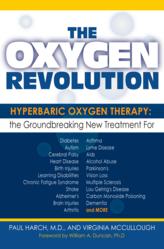 More than Hope, TREATMENT!
New Orleans, LA (PRWEB) September 20, 2011
It has long been known that healing many areas of the body cannot take place without appropriate oxygen levels in the tissue. Most illnesses and injuries occur, and often linger, at the cellular or tissue level. In many cases, such as: circulatory problems; non-healing wounds; and strokes, adequate oxygen cannot reach the damaged area and the body's natural healing ability is unable to function properly. Hyperbaric oxygen therapy provides this extra oxygen naturally and with minimal side effects.
Hyperbaric oxygen therapy improves the quality of life of the patient in many areas when standard medicine is not working. Many conditions such as stroke, cerebral palsy, head injuries, and chronic fatigue have responded favorably to HBOT.
Has your child or do you know someone whose child has been diagnosed with ADHD learning disability or ADD? They've been prescribed medication…and your prescription is simply to hope…
Does your child or do you know someone who's child has cerebral palsy…they've had therapy, surgeries…and your asked simply to hope for the best…
What if there is a way for you to significantly improve the quality of your child's life… Wouldn't you want to know about it?
You're invited to a free seminar from the best doctor in the field, Paul G. Harch M.D. to be held at Tulane University this week.
Cerebral Palsy, Pediatric brain injury, Autism, ADHD, Attention Deficit Disorder, and Learning disorders – Dr. Harch offers more than hope, he offers TREATMENT!
Who: Presented by Harch Hyperbarics Inc.
When: Thursday September 22nd at 6pm .
Where: Tulane University – Lavin Bernick Center 2nd floor, Stibbs Conference Room 203 (#14)
How: Call to register (504) 457-2870
###