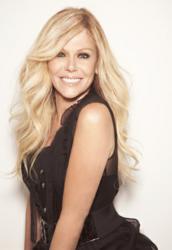 The Bella Fortuna Gifting Suite was a wild success and fantastic event
Hollywood, California (PRWEB) September 19, 2011
Furniture and interior design diva Cindy Rocker staged the Bella Fortuna gifting suite that was held at the Luxe Hotel in Beverly Hills. The event was September 16th, 2011 and was an official gifting suite for the 63rd Annual Emmy Awards.
Known as Hollywood's best kept secret, The Diva Rocker Glam designer featured her ultra elegant, sophisticated, glamorous, rock star, over the top furniture at the star-studded event. Cindy's furniture stood out as high end couture which dazzled the celebrity guests at the gifting suite.
The celebrities were out in full force for this uber Hollywood event. Hosts from Bravo's hit show "The Real Housewives of Beverly Hills" were there along with Kim & Kyle Kardashian, Nancy O' Dell, Denise Richards, Mel B, Paris & Cathy Hilton, Brooke Burke, Taraji P. Henson and Sofia Vergara just to name a few.
"The Bella Fortuna Gifting Suite was a wild success and fantastic showcase," states Cindy Rocker. "This is recognized as one of Hollywood's most anticipated and premiere events and it's a honor to be a part of it."
About Cindy Rocker
Cindy Rocker started in furniture/interior design 15 years ago. She established Diva Rocker Glam in 2009 with its flag ship store that opened summer of 2011. The store is located at 8711 W. Sunset Blvd. West Hollywood, CA 90069, and you can reach DRG by calling (310) 652-8711. There is a grand opening celebration for the store in the works with more information to follow. Cindy Rocker has provided furniture and interior design for The Jay Leno Show, Dancing with the Stars, the Kardashians, & Paris Hilton. Cindy Rocker has teamed with celebrity consultant Raffles van Exel for exciting future projects.
For more information, please contact Raffles Entertainment: pr(at)rafflesentertainment(dot)com
###