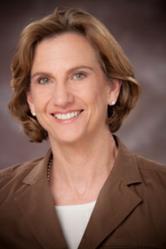 To date, only modest public resources have been directed toward funding and support of programs for organic farming. We would like to see that change immediately.
Washington, DC (PRWEB) September 19, 2011
The highly anticipated report released today by the Organic Farming Research Foundation(OFRF) reveals extensive scientific support for the conclusion that organic farming practices are overwhelmingly beneficial for consumers, farmers, the economy, and the environment. Further, it highlights the urgent need for more research to address an expanding market.
"Our data will provide even more impetus for Congress to advance organic farming initiatives in the upcoming 2012 Farm Bill and beyond," said Maureen Wilmot, OFRF Executive Director. "To date, only modest public resources have been directed toward funding and support of programs for organic farming. We would like to see that change immediately."
The Organic Farming for Health and Prosperity report is being presented today at the National Press Club at 9 a.m. The report's executive summary is available at http://ofrf.org/publications/OrganicFarmingforHealthandProsperity.pdf.
Wilmot, and other top industry authorities on organic farming, point to the Organic Trade Association's 2011 Organic Industry Survey, which shows significant annual industry growth every year since 1997. Today's organic food and textile market accounts for $29 billion in sales.
In addition, by 2015, a conservative estimate projects the need for 42,000 organic farmers to meet increasing market demand. Today, the industry is serviced by a mere 14,500 certified organic farmers who struggle with extraordinary production, information, and economic barriers.
With help from lawmakers, Wilmot said she hopes to build momentum for policymaking and programs that will fund further research, ensure fair and appropriate risk management tools, provide coverage for product contamination, and create a robust organic transition assistance program for future organic farmers.
To further this mission, Wilmot reports that OFRF has enlisted the help of organic farming advocates from ten key states (Alabama, Georgia, Iowa, Indiana, Maine, Michigan, Minnesota, New York, North Dakota, and Ohio). The advocates are receiving training from OFRF to galvanize organic farmers and consumers in seeking legislative support for policies that will advance the organic industry as a whole. They are participating in OFRF's Organic Advocacy Training Session in Washington, D.C. on September 19, and will then visit with their congressional representatives and Department of Agriculture officials during a day-long USDA Organic Listening Session on September 20, 2011.
"It is particularly important in this time of economic uncertainty and the imminence of the 2012 Farm Bill that OFRF provide tools for organic constituents to be heard and well represented in D.C.," said Wilmot. "There are organic farmers in all 50 states in America. We know that when an organic farmer succeeds, we all thrive."
About the Organic Farming Research Foundation:
OFRF (http://www.ofrf.org) is the only non-profit, national champion of the American organic family farmer. OFRF is located in Santa Cruz, California, and was founded in 1990. OFRF creates organic champions in Congress, integrates organic farming in agricultural universities, provides research that is responsive to the organic farmers' needs, and partners with organizations to secure the connection between organic farming and a healthy planet and population.
###