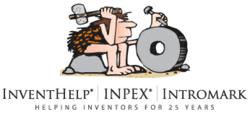 Pittsburgh, PA (PRWEB) September 21, 2011
InventHelp®, America's largest inventor service company, announces that one of its clients, an inventor from Washington, has designed a double-bag vacuum system that would help to eliminate bedbugs from clothing, luggage, shoes or bedding. This invention is patented.
"The Dead Bedbug" would remove bedbugs from items quickly and easily, helping to prevent the spread of infestation and disease. It could eradicate the need to use a chemical treatment to eliminate the bugs, which could be unsafe for children and pets. Ideal for use in homes, hotels or nursing homes, The Dead Bedbug could potentially prevent an individual from having to hire an extermination company, which can be quite expensive.
The invention would consist of a square bag made from polyvinyl, and would feature outer and inner compartments attached at the top corners. The bottom left corner of the outer compartment would include a one-way valve and a zipper-lock seal. To use, the individual would place the contaminated item or items into the inner compartment and then seal the outer compartment shut. They then connect the included portable hand-pump or a vacuum cleaner hose to the one-way valve. This action creates a vacuum inside the bag, which kills the bedbugs from lack of air.
The inventor was inspired to think of this design based on her own experience with bedbugs. "I'd spent a week in a bedbug-infested apartment and inadvertently brought the bugs home with me," she said. "I couldn't treat certain items in the traditional way without damaging them, so I came up with this easy way to decontaminate items that cannot be cleaned in traditional ways."
InventHelp® is attempting to submit the invention to companies for review. If substantial interest is expressed, the company will attempt to negotiate for a sale or royalties for the inventor. For more information, telephone Dept. 10-JMC-649 at (800) 851-6030. Manufacturers interested in reviewing additional inventions and new product ideas can contact InventHelp's marketing partner Intromark by filling out an online request to review new product ideas at Intromark.
# # #