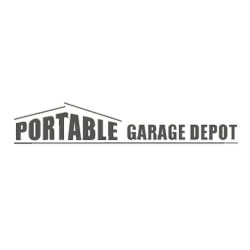 West Springfield MA (PRWEB) September 20, 2011
Although often associated with cars, portable garages are versatile shelters, with their protective properties extending across storage, agriculture, and farming uses. Displaying these shelters' adaptability for various storage instances is Portable Garage Depot. A leader in portable shelters, Portable Garage Depot will be present at the Big E from September 16 to October 2 to show their range of products and the equally numerous uses for them.
The largest fair in the Northeast, the Big E is an annual event held at the Eastern States Exposition in West Springfield, Mass. The 17-day event includes entertainment, a circus, the Avenue of the States, the Storrowton Village Museum, animals, competitive exhibits, rides, shopping options, crafts, parades, and foods from around the world.
While Portable Garage Depot's selection encompasses valance and enclosed shelters, carports, and canopies, its paradigm product is the portable garage. Designed for temporary or long-term use, a portable garage is constructed out of a powder-coated or galvanized steel frame and a polyethylene cover. UV resistant and waterproof, the shelter's polyethylene cover provides additional protection to any investment underneath.
By general perception, portable garages are used to shelter cars, as well as other vehicles like RVs, trucks, boats, and motorcycles. The structure's strength makes it ideal for everyday use, keeping water, ice, and snow away from your car. At the same time, seasonal vehicles, such as boats and RVs, need to be kept away in storage for part of the year, and a portable garage provides the right amount of strength to keep out the elements and keep mildew, mold, and dry rot at bay. In the long term, a well-sheltered seasonal vehicle needs less maintenance and lasts longer.
A portable garage's uses extend far beyond sheltering cars and seasonal vehicles. In fact, in line with many of the exhibits at the Big E, these enclosed steel and polyethylene structures are ideal on farms for sheltering animals and agriculture equipment. Much like your vehicles, equipment, too, needs protection from harmful UV rays and water, and one or more portable garages can provide enough long-term storage for this purpose. For temporary shelter, a portable garage can become a run-in shed for horses outdoors, providing them with shade from sun or rain in an open area. With ample interior space, a large portable shelter can even be transformed into a riding arena.
For those attending the Big E, Portable Garage Depot's outside display area is located in the fairgrounds on Springfield Road, 50 yards from main gate 9A. Present each day from 10 a.m. to 10 p.m., Portable Garage Depot will exhibit its many products and offer daily and show specials.
Press release services provided by Keyword Performance LLC.
###