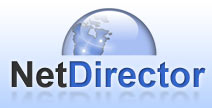 Florida Litigation CEO Skip Thomas says, "Collection, Foreclosure, Subrogation and Insurance Defense firms require maximum efficiency since they often have hundreds of legal documents to serve in a single day."
Tampa, FL (PRWEB) September 22, 2011
Florida Litigation clients can now enter a process service job in an internal system (such as CaseMax or Perfect Practice), then simply auto-upload it for completion.
According to Florida Litigation CEO Skip Thomas, "We are pleased to announce our partnership with NetDirector. They provide a secure data exchange between law firms and the organizations that serve them. This relationship will enable us to automate and simplify the work of clients that have multiple subpoenas or other jobs to serve throughout the year. A good example would be a Collection, Foreclosure, Subrogation or Insurance Defense firm."
Florida Litigation clients who choose NetDirector can simply:
1. Enter a job in the firm's internal system (such as Perfect Practice or CaseMax),
2. Auto-upload to NetDirector, which receives the data securely and passes it securely to
3. Florida Litigation's database.
4. Florida Litigation then selects and deploys the process server(s), manages the process and provides the logistical and communication systems to keep the client informed at all times.
Click on the FLOW DIAGRAM (attached file on the right of this page) to trace the movement of a job through to completion.
To learn more about how this works, call 813-254-8762.
ABOUT FLORIDA LITIGATION SUPPORT SERVICES, INC.
Our on-the-ground team goes to the courthouse, files lawsuits and retrieves documents. We also locate, select, deploy and manage process servers throughout the US and Canada. Clients include law firms and corporate legal departments that recognize the efficiency and cost effectiveness of working with a single provider to deliver one - or hundreds - of documents on any given day. Documented quality standards, continuing education in the rules of all relevant jurisdictions, integrated systems and 25 years of experience ensure quality results on every assignment. For more information, call Sean Neumayer at 813.254.8762.
ABOUT NET DIRECTOR
NetDirector provides a Software as a Service (SaaS)-based centralized data exchange to improve process efficiency and standards compliance. NetDirector uses an industry-centric approach leveraging expertise and state-of-the-art technology to address these integration needs. For additional information, call 813-774-4797 or visit the NetDirector website.
###