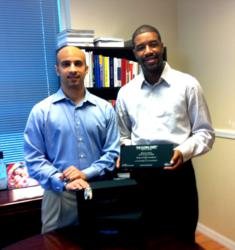 (PRWEB) September 19, 2011
The RMP Group, a private holding company, has agreed to support The Global Party in Jamaica. The Global Party is a unique initiative that staged 80 parties in 73 cities within 40 countries around the world over two days, September 15 and 16, to benefit charitable causes. In Jamaica, The Global Party supports Chain of Hope, an organization that lends much-needed support to the Bustamante Hospital for Children.
"Philanthropy and the concept of giving back is something that we as a Group are very committed to, and will continue do through the creation of The RMP Foundation" said Jamaican-born Richard M. Powell who is Chairman of The RMP Group and co-founder of private equity firm AP Capital Partners. "We felt that supporting Jamaica being on the world stage while also investing in the future of Jamaica via children was a win-win worthy of our contribution."
The RMP Group was one of the first corporations to agree to sponsor The Global Party in Jamaica, buying into the vision of Kirk-Anthony Hamilton. David Mullings, a senior member of the team at The RMP Group, was one of the first people Mr. Hamilton approached. "Mr. Mullings not only bought into the vision but he also provided advice on how I could get others on board as well, and I appreciate both the support of The RMP Group and the assistance the team provided" said Hamilton.
"Not only was it going to benefit Jamaica but I feel that it is our duty as young successful people to support fellow young people and their big ideas," said David Mullings. He continued, "The Jamaica brand being positively exposed on the world stage is always something I want to support."
The Jamaica leg of The Global Party took place on September 15.
About The RMP Group
The RMP Group is a private holding company headquartered in Orlando, Florida with a global view of creating value. The firm was founded by Richard M. Powell, also co-founder of leading US private equity firm AP Capital Partners. The company leverages decades of experience and a network of global relationships to create value for its clients and business partners. Please visit http://www.thermpgroup.com for more information.
About The Global Party
On Thursday 15th and Friday 16th September 2011 The Global Party brought together 80,000+ of the world's most influential guests, premium brands and 80+ luxury venues from across 73 cities and 42 countries, for a party to take place over two nights in order to help raise awareness and we hope a significant amount of money for 100's of charities across the world including the 15 official benefiting charities.
###