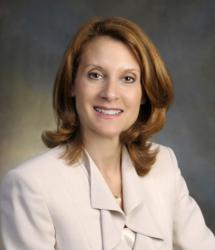 Berkeley Heights, NJ (PRWEB) September 21, 2011
Ronna Sherman, M.D., has joined Summit Medial Group in its internal medicine department.
After earning her M.D. at the University of Manitoba School of Medicine in Winnipeg, Canada, Ronna Sherman, M.D., worked as a medical nutrition consultant for Roche and Glaxo Smith Kline, while also running a successful private consultation practice in Livingston, N.J. Dr. Sherman completed her residency in internal medicine at Overlook Medical Center in Summit, N.J., where she earned the Clinical Science and Humanism Award. She is dedicated to a team approach to primary care practice, with emphasis on empowering patients to take an active role in their health. Dr. Sherman will be practicing with her Summit Medical Group colleagues Christopher R. Seymour, M.D. and John M. Simonetti, M.D., within their obstetrics-gynecology practice in Millburn.
ABOUT SUMMIT MEDICAL GROUP
Summit Medical Group (SMG) is the largest privately held multispecialty medical practice in New Jersey. SMG has pioneered information technology advances in health care with its early adoption of electronic health records and e-prescribing. With more than 200 highly qualified providers, it serves as a unique healthcare model for the state. SMG has an award-winning customer service program and NJBiz magazine has named it one of New Jersey's "Fifty Fastest Growing Companies". SMG treats more than 55,000 patients per month at its main campus in Berkeley Heights as well as its satellites in Berkeley Heights, Morristown, Millburn, Shorts Hills, Summit, Warren, and Westfield. As one of the East Coast's premier multispecialty groups, SMG has provided exceptional primary and specialty care since 1929. For more information, please visit http://www.summitmedicalgroup.com.
###