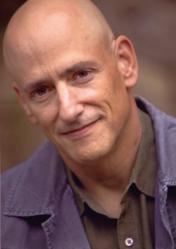 Glenn is one of the three most unfairly demonized commentators of the day, and I'm honored to be part of his new enterprise.
(PRWEB) September 19, 2011
Screenwriter and Edgar Award winning author Andrew Klavan (andrewklavan.com) is one of the most vocal conservatives in Hollywood. His popular blog and his "Klavan on the Culture" pieces for Pajamas Media have regularly -- and humorously -- taken on some of the most pressing cultural and political issues of our time.
Now, Klavan's taking his voice to Glenn Beck's new online TV station GBTV, where he is set to complete weekly satirical commentaries for the next six months. Beck's online network began live broadcasts September 12th. Andrew's pieces -- to be entitled Very Serious Commentary -- will appear on Beck's show. Glenn Beck adds that "Andrew Klavan never disappoints".
Meanwhile, Andrew's latest book -- THE FINAL HOUR -- has been optioned by Summit Entertainment, the team behind Transformers and the Twilight films.
Andrew is hitting the airwaves and print to discuss his transition to GBTV, why he's looking forward to being part of the
Glenn Beck team, and the launch of the new network.
Klavan is the author of such internationally bestselling films as True Crime (Clint Eastwood) and Don't Say A Word (Michael Douglas). He has twice won the Mystery Writers of America's Edgar Award. His novel Empire of Lies -- about media bias in the age of terrorism -- topped Amazon.com's thriller list.
He is also contributing editor to City Journal, the magazine of the Manhattan Institute. His essays and op-eds on politics, religion, movies, and literature have appeared in the Wall Street Journal, the New York Times, The Washington Post, the LA Times, and numerous other outlets.
Andrew is a frequent media guest on television and radio stations from coast to coast, where he is known for his quick wit, humor, and commentary on politics and entertainment. To arrange an interview with Andrew, please contact will(at)allenmediastrategies(dot)com or 202-365-2536.
Interview contact: Will Bower
will(at)allenmediastrategies(dot)com / 202-365-2536
###