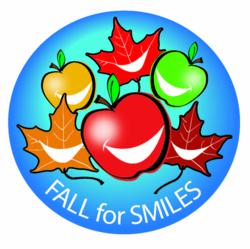 For too long, being a member of a minority group in America has meant less access to health care, less treatment, and less research focused on relevant conditions
Washington, DC (PRWEB) September 21, 2011
Oral Health America (OHA), the Dental Trade Alliance (DTA) and almost 100 oral health supporters assembled for an event on Capitol Hill on September 21, 2011, to address the impact of oral health disparities on our nation's health and well-being. A recent survey by OHA found that 17 percent of parents reported that their child has missed at least one day of school due to dental related pain or illness*.
"We have an obligation to make sure that our communities, business leaders, policy makers, health care providers, and schools are committed to the nation's oral health," said Gary Price, President and CEO, DTA. "We must make certain that oral healthcare can be accessed by all Americans and that we understand the importance of dental care in our daily lives."
OHA and the DTA's Oral Healthcare Can't Wait campaign are collaborating on Fall for Smiles, a promotion raising awareness of the importance of oral health to overall health. OHA's survey, commissioned for Fall for Smiles and sponsored by Oral Healthcare Can't Wait and Plackers, also found that in the past year, more than one-third (35 percent) of those who regularly visit the dentist have cut back. Those who have cut back are disproportionately low income, less educated and in minority households*.
"These findings point to the complexity of access to care--both the perception of its importance to overall health, as well as the fact that it can be a struggle for Americans with limited resources to get the dental care they need," said Beth Truett, President and CEO, Oral Health America.
At the event, the boards of directors of OHA and the DTA recognized U.S. Senator Ben Cardin (D-MD) for his leadership in bringing about policy changes that are helping to reduce disparities and increase children's access to dental care in Maryland and throughout the country.
"For too long, being a member of a minority group in America has meant less access to health care, less treatment, and less research focused on relevant conditions," said Senator Cardin. "For some, lack of oral health care leads to the worst possible outcomes. Twelve-year-old Deamonte Driver of Prince George's County, Maryland, lost his life after a tooth infection because our health care system failed him. Inequalities in health care continue to exact an enormous toll but the status quo is changing with passage of the 2009 reauthorization of the Children's Health Insurance Program (CHIP), the Affordable Care Act (ACA), and the newly elevated National Institute on Minority Health and Health Disparities. We're eliminating gaps in coverage, expanding access to care, and increasing research to improve the overall quality of health care for minorities.
OHA is a national, non-profit organization dedicated to changing lives by connecting communities with resources to increase access to care, education and advocacy. More information about Fall for Smiles: http://www.oralhealthamerica.org/fallforsmiles. More information about Oral Healthcare Can't Wait, an initiative of the DTA: http://www.oralhealthcarecantwait.com. Fall for Smiles is supported by: Aspen Dental, DentaQuest, Ivoclar Vivadent, Midmark, Patterson Dental, Plackers, Young Dental and OralDNA Labs.

Oral Health America survey conducted by Harris Interactive, and sponsored by Oral Healthcare Can't Wait and Plackers, 2011.
###