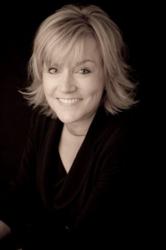 I am very excited to join a company with such an outstanding reputation in the market and with a mission that adds value to the medical and business communities we serve.
— Diane Munson
Birmingham, AL (PRWEB) September 20, 2011
Oakstone Publishing, a leading provider of physician and dental educational programs and wellness communication products, appoints Diane Munson as President and CEO effective September 19, 2011.
Elizabeth Granville-Smith managed the search process on behalf of the Oakstone Board of Directors. Elizabeth commented, " We conducted an exhaustive search with many good candidates. We are pleased that we are able to attract someone with Diane's credentials and experience to join the team. One of her many attributes that sets her apart is her proven record of success as a chief executive and the enthusiastic support she receives from previous employers and co-workers"
In accepting her new position Diane remarked, "I am very excited to join a company with such an outstanding reputation in the market and with a mission that adds value to the medical and business communities we serve. This is a critical time for healthcare in our country and I look forward to working with all Oakstone employees to grow our existing business and look at additional ways to expand our much-needed services."
"The August 31, 2011 acquisition of Dental Decks and a new credit and banking facility provided by Webster Bank provide a golden opportunity to take the next step in the growth and success of Oakstone Publishing," outgoing Oakstone President and CEO Robert S. Amato. "Diane's broad range of market experience with Baxter International, Caremark International and Healthsouth is a major step forward in building the executive team at Oakstone."
About Oakstone Publishing, LLC
Headquartered in Birmingham, Alabama, Oakstone Publishing is a company that excels at providing non-biased paid continuing education and certification for physicians and dentists, and effective wellness resources and services for organizations interested in encouraging healthy lifestyle choices among their employees.
Through various multimedia formats, Oakstone Medical provides healthcare professionals with relevant and critical information that helps improve patient care. Practical Reviews and CMEinfo are the flagship brands of Oakstone Medical and serve more than 40 medical and dental specialty areas. Oakstone Medical partners with prestigious educational institutions and organizations such as Johns Hopkins School of Medicine, American Association of Orthodontics and the American College of Physicians.
Practical Reviews provides peer-reviewed journal summaries and commentary that allow healthcare professionals to stay current with critical research. CMEinfo records some of the most important medical and dental conferences and provides digital access to these programs for learning in the home or office.
The corporate wellness market is served through Oakstone's Personal Best division, which provides digital and print newsletters, brochures and wellness communications products.
About BV Investment Partners
BV Investment Partners is one of the oldest and most experienced sector-focused private equity firms in North America. Since it's founding in 1983, the firm has invested over $2.6 billion in over 70 companies, actively targeting investments in the information and business services, communications and media industries.
###