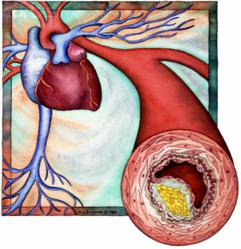 Calgary, AB (PRWEB) September 21, 2011
Heart disease is the leading cause of death and is the number one preventable disease. It can happen to anyone and when recreational hockey players are oblivious to their risk they start playing Russian roulette with their lives. Most recreational hockey players know of someone or have heard of someone having a heart attack during or just after a hockey game.
Fall is the time of year when recreational hockey players put on their skates and get back on the ice. Ice hockey is a high intensity anaerobic activity, which could spur on heart problems, especially after a summer filled with indiscriminate eating habits, little aerobic activity, and ignorance to heart attack risk.
"The problem is that many recreational hockey players do not train before the season starts." says Diamond Fernandes, Director of the Heart Fit Clinic. Hockey is a high intensity anaerobic sport even at a recreational level. Most of the men playing recreational hockey exceed their calculated maximum heart rate during their games. "When men step on the ice to play recreational hockey there is no proper warm up, they are breathing cold air, and they bring their heart rates up quickly. This could be a recipe for disaster." Fernandes adds.
The Heart Fit Clinic helps any person to understand their risk for heart disease. If recreational hockey players have high risk factors to heart disease such as being over 40, having a family history of heart disease, being overweight, having high waist girth, smoking, having stress, high blood pressure or diabetes, they have to know the impact these factors may have not just on their game but on their lives.
The Heart Fit Clinic has the most accurate screening test to detect your risk of a heart attack or stroke and will provide the necessary information about a recreational hockey player's heart health to ensure he can reverse or prevent heart disease anywhere especially on the ice.
In this month's Success Magazine, Dr. Oz quotes reasons to get your heart checked. Oz states " It's about the people we love in our lives, the people who care about us, the people who depend on us at home and work and elsewhere. So, if you look at it in that context and go ahead with those screening tests, its worth the investment even if it disrupts the fantasy that you control your own destiny."
Once individuals understand their risk they can reverse heart disease risk. If recreational hockey players do not have the luxury of being close to a Heart Fit Clinic they can order the 7 Powerful Practices to Reverse and Prevent Heart Disease DVD program off their website.
Anyone can understand his risk of heart disease and receive vital information to reverse and prevent heart disease with the Heart Fit Clinic DVD program. This program provides the necessary education to understand heart disease and learn essential techniques to reverse heart disease with nutrition, stress management and safe and effective exercises.
The Heart Fit Clinic is the leader in cardiac rehabilitation and heart attack and stroke prevention. They see people with heart disease or at risk of developing heart disease and help them live happier, healthier and longer.
###