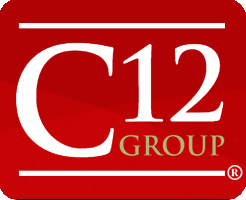 Greensboro, NC (PRWEB) September 21, 2011
The C12 Group's annual Leaders Conference Oct. 27-29 will be held at the Gaylord Palms Resort and Convention Center in Orlando, FL. A talented group of CEO speakers will cover the theme, Standing in the Gap, through a variety of relevant business and faith topics touching on leadership, finance, family, and ministry. "Approximately 300 Christian CEOs and spouses who are looking for excellent value-added ideas for their business and lives will participate during this specially-targeted time. We invite all Christian chief executives to attend our conferences," says Don Barefoot, President and CEO of The C12 Group.
Featured presenters include family members, Joel, Paul and Tiffany Vinyard, who own 11 restaurants in the Dallas-Fort Worth, TX area. Through their topic, "Intergenerational Family Business and Ministry," the Vinyards will share their unique business format, experiences, vision for working together as a family to serve communities and other families.
Also presenting is Jay Fechtel, CEO of The Fechtel Company and Olive Tree Energy. Jay will discuss the ups and downs of his journey as a 19-year C12 member in speaking on "A Founding C12 Member's Faith and Surrender in Business." He has over 26 years experience in business ownership and operation in commercial and residential building and the energy saving products industry.
"Eleven Men and a Lady: A Company Turnaround Story," will be shared by April Williams-McCrory, President, North Star Marketing. In 2009, April became one of the founding members of a C12 Group in southern New England and its only female member. Her story shares how her C12 "brothers" helped her reshape and lead her company to the level of success it enjoys today.
A full listing of all available activities and sessions is available at http://www.C12Group.com/2011-leaders-conference. The 2011 Leaders Conference will provide a time of rich fellowship among peers from across America and will be devoted to Building GREAT Businesses for a GREATER Purpose.
C12 was founded in 1992 and is America's leading equipper of Christian CEOs and business owners with a growing network of a thousand members in more than 100 groups and 60 metro areas across America.
If you would like more information on The C12 Group Leaders Conference, please go to http://www.C12Group.com/2011-leaders-conference or contact C12's Home Office (336-841-7100 or info(at)C12Group(dot)com).
The C12 Group
4101 Piedmont Parkway
Greensboro, NC 27410
Phone: 336-841-7100
info(at)C12Group(dot)com
http://www.C12group.com
# # #