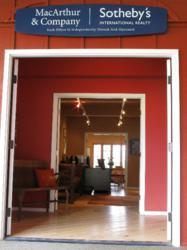 Seattle, Washington (PRWEB) September 22, 2011
MacArthur & Company/Sotheby's International Realty is a leading luxury real estate company on the Big Island of Hawaii. The company's website, BigIslandRealE.com, is breaking records within the competitive global marketing community. Recently, the company's website was recognized by the publishing leader in real estate news, Inman News. Now, the company has won the prestigious WMA Standard of Excellence WebAward. The company joins the ranks of past respected winners like Coldwell Banker Real Estate Corporation.
The Standard of Excellence WebAward is sponsored by Burst Media, ad:tech, and Website Magazine. Judges include a Web Content Manager from The Kennedy Center, the Channel Partner Manager for PayPal, a Design Director for CNN.com, and many other leaders within the web design and social media community. All entries for this year's 2011 Standard of Excellence WebAward were assessed from June until August. It was announced on September 14th that MacArthur & Company/Sotheby's International Realty was the recipient of this year's award, ranking BigIslandRealE.com amongst the highest average score from the judges.
MacArthur & Company | Sotheby's International Realty employs innovative web 2.0 tactics, such as a mortgage calculator, easy agent identification with user registration, comprehensive MLS, and seamless property listing options (Gallery, Listview, and GoogleEarth3D) to market a variety of local and destination properties. In addition, the website offers an elevation feature which is a crucial aspect when purchasing real estate on the big island.
"I'm pleased our company has been recognized for our innovations in every area from internet marketing to social media marketing." said Dodie MacArthur who owns the company. "We have made it our company's mission to provide real estate services to residents of Hawaii, second homeowners and investors worldwide."
WMA is the Web Marketing Association. The association was founded in 1997 and sets the industry standard for Internet marketing and web development. WMA operates on a global scale, bringing together professionals who share a passion for improving the quality of advertising, marketing and web site development. MacArthur & Company was established in1989, the company's partnership with Sotheby's International Realty combines over fifty years of experience with worldwide marketing and networking resources. The boutique company has two offices based in Hawaii.
More information on MacArthur & Company | Sotheby's International Realty, and the company's most recent award, are available to qualified media. An interview with a company representative, EPK, and Galley listing are all obtainable upon request. For more information please visit BigIslandRealE.com.
MEDIA CONTACTS:
Helene Vece of JumpStart Ink
(702) 529-0290 Ext 4
Helene(at)JumpStartInk(dot)com
OR
Dodie MacArthur
(808) 895-2485
###