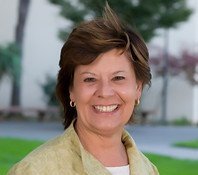 Our findings suggest that men who are high absorbers of calcium may want to be careful about the use of calcium supplements.
Fremont, CA (PRWEB) September 19, 2011
A new study by epidemiologists at the Cancer Prevention Institute of California (CPIC) and colleagues suggests that a high intake of calcium increases the risk of prostate cancer among African-American men who are genetically good absorbers of the mineral.
"High intake of calcium from foods and supplements has been linked to a higher risk of prostate cancer, particularly of advanced or fatal disease," said CPIC Research Scientist Esther John, Ph.D., one of the authors of the study. "Our findings suggest that men who are high absorbers of calcium may want to be careful about the use of calcium supplements."
Dr. John and colleagues at the University of Southern California (USC) and Wake Forest Baptist Medical Center studied 783 African-American men living in California, 533 of whom were diagnosed with prostate cancer. They studied the effects of genotype and calcium intake. Data used in the study included a large population of African Americans and came from Dr. John's San Francisco Bay Area Prostate Cancer Study, as well as from a USC study in Los Angeles.
The scientists, whose paper was published online in the Journal of Bone and Mineral Research in September, found that men who reported the highest intake of calcium were two times more likely to have prostate cancer than those who reported the lowest intake. Men with a genotype associated with good calcium absorption were more likely to have been diagnosed with advanced prostate cancer than men who were poor absorbers of calcium.
Although the incidence of prostate cancer is 58% higher in African-Americans than in non-Hispanic whites, data on the diet-cancer link in other studies primarily come from Caucasian populations. This study is one of only a few to explore calcium intake and genes related to calcium absorption in a large African-American population. The team targeted a genetic allele that is more common in populations of African origin than in other populations and which is associated with regulating the absorption of calcium.
Calcium is essential for bone health and may protect against colorectal cancer. But African-Americans generally have strong and healthy bones and regular screening can help catch colorectal cancer, said lead author Glovioell W. Rowland, Ph.D., a post-doctoral fellow in the Keck School's Department of Preventive Medicine.
"While currently there are no methods proven to effectively lower the risk of developing prostate cancer, our findings provide insight into factors contributing to the disease that may be modifiable for some men," said Dr. John.
In the United States, aside from skin cancer, prostate cancer is the most commonly diagnosed cancer in men. There are more than 240,000 new diagnoses annually and about 33,720 deaths from the disease, according to the National Cancer Institute. Both the incidence and death rate from prostate cancer are higher in African American men than other populations.
The study was funded by grants from the National Institute of Environmental Health Sciences, The Cancer Research Fund of the California Department of Health Services Cancer Research Program and the National Cancer Institute. Co-authors on the paper, in addition to John and Rowland, include: Sue Ingles from USC and Gary Schwartz from Wake Forest Baptist Medical Center.
For more information on the study, go to http://www.cpic.org/research_news.
About the Cancer Prevention Institute of California The Cancer Prevention Institute of California (CPIC) is the nation's premier organization dedicated to preventing cancer and reducing its burden where it cannot yet be prevented. CPIC tracks patterns of cancer through the entire population and identifies those at risk for developing cancer. Its research scientists are leaders in investigating the causes of cancer in large populations to advance the development of prevention-focused interventions. CPIC's innovative cancer prevention research and education programs, together with the Stanford Cancer Institute, deliver a comprehensive arsenal for defeating cancer. For more information, visit CPIC's official website http://www.cpic.org.
###