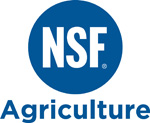 In his new role, Alex will continue to help companies gain access to new export markets and demonstrate compliance with global water safety and quality standards.
Ann Arbor, MI (PRWEB) September 20, 2011
NSF International, a global testing, auditing and certification organization focused on protecting public health and the environment, has appointed Alex Zhang to Managing Director, Water Systems, Asia-Pacific from his previous position as General Manager overseeing NSF's Shanghai operations. Zhang's 16 years of experience in water treatment technologies, operations management and international regulations relating to water quality will assist companies with global compliance and market access.
An expert in drinking water quality, Zhang has a proven track record in growing business in China, as well as knowledge and expertise in international public health standards and policies. In his new role, he will oversee NSF International's Water Programs in China, South Korea, Taiwan, Thailand and India, the largest exporters of commercial and residential drinking water treatment products. His primary responsibilities include growing NSF's testing, auditing and certification services as it relates to water treatment and distribution products produced in Asia.
Zhang also heads up NSF Shanghai Co., Ltd., the hub of NSF's China operations. Zhang works cooperatively with international and local authorities, such as the State Administration for Industry and Commerce (SAIC), the Commodity Inspection Bureau, and Customs. He helped expand NSF's services throughout China, including the opening of the NSF Shanghai testing laboratory, which NSF launched in February 2011. The laboratory provides local testing services to verify compliance to NSF and other international standards.
Prior to his tenure with NSF International, Zhang served as Asia-Pacific Operations Leader for General Electric Water & Process Technologies where he launched the Asia Pacific operations for GE Water Residential & Commercial group in Shanghai. He also served as General Manager of EcoWater China where he utilized his expertise in residential water treatment systems.
"Alex's business expertise and knowledge of international public health regulations and policies for water has proven to be invaluable in expanding NSF's testing, auditing and certification operations in China," said NSF International President and CEO Kevan P. Lawlor. "In his new role, Alex will continue to help companies gain access to new export markets and demonstrate compliance with global water safety and quality standards."
Zhang has earned a master's and bachelor's degree in applied mechanics from Fudan University in Shanghai, China.
For more information about NSF's water programs, visit NSF's website or contact Grant Thornley +1 905-278-5753 or gthornley(at)nsf(dot)org. More information on NSF's food programs can be found on NSF's website or by contacting Sarah Wu at swu(at)nsf(dot)org or 0086 13818333147.
Editor's note: To schedule an interview with Alex Zhang, contact Greta Houlahan at 734-913-5723 or houlahan(at)nsf(dot)org.
About NSF International: NSF International is an independent organization that tests, inspects and certifies products and writes standards for food, water and consumer goods to minimize adverse health effects and protect the environment (nsf.org). Founded in Ann Arbor, Michigan, USA in 1944, NSF is committed to protecting human health and safety worldwide. NSF is a World Health Organization Collaborating Centre for Food and Water Safety and Indoor Environment.
Providing services in more than 150 countries, NSF's programs include testing, certification and safety audits for the food and water industries, certification and banned substance screening for the dietary supplement and functional food industries, NSF Education and Training, toy and consumer product testing, and environmental sustainability services including sustainable product certification and environmental claims verification. With a significant presence in China, Japan, South Korea, and Taiwan, NSF is able to work in key markets across Asia serving local needs primarily in the area of management systems registrations and third-party product certification. NSF International also includes NSF-CMi, the most widely known and respected food assurance brand, protecting consumers and enhancing business throughout the global food supply chain.
NSF's Water Treatment Programs require extensive product testing and unannounced audits of production facilities to verify that water treatment products meet the design, material, and performance requirements. NSF developed the American national public health standards for all chemicals used to treat drinking water and materials/products coming into contact with drinking water. In 1988, the U.S. EPA replaced its own drinking water programs with these NSF standards, which are now the national standards for drinking water. NSF International is accredited by the American National Standards Institute (ANSI).
# # #