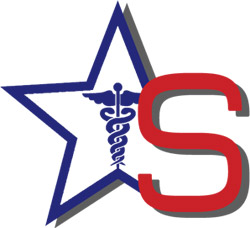 We feel many healthcare entities are being overcharged for these services and many companies in our industry don't care about the financial impact these fees can have...
Coconut Creek, FL (PRWEB) September 20, 2011
After eight years of successful permanent placement services for physicians and nurses, All Star Recruiting (ASR) will now offer Locum Tenens placement. Even though the announcement of the new division is recent news to most, the highly regarded medical staffing firm actually started the emerging aspect of their business in January of this year. ASR started testing the waters in temporary placement in response to feedback from hospitals they were already working with for permanent placements and it's become a growing segment of their business. The launch of their new website and the recent additions to their staff represent a renewed commitment not only to the new Locum Tenens division but also to an already impressive resume in the physicians and allied recruiting field.
In speaking with Keith Shattuck, CEO at All Star Recruiting; "We have one of the highest fill and success rates in the industry for Permanent Healthcare Recruitment so we wanted to be able to have the ability to translate that over to the 'locums world'. We feel many healthcare entities are being overcharged for these services and many companies in our industry don't care about the financial impact these fees can have. That is why teaching our clients how to bill for the services our Physicians provide is so crucial…we understand hospitals and groups are going through tough financial times and we want to accommodate them in any way we can."
The history of Locum Tenens placement dates back to the early 1970's and was originally conceived as a way to lure good doctors to under-served rural areas. The appeal for physicians was that in exchange for relocating to more rural communities it would allow for more time off and schedule flexibility. The landscape of the healthcare system has changed dramatically since the early 1970's and hospitals now require a steady stream of physicians to fill gaps in physician coverage and specialties in both rural and metropolitan locations. Today, the Locum Tenens recruiting and placement services represents more than 40 different firms supporting a $2 billion dollar a year industry. All Star Recruiting has been in business since 2003 and makes over 200 physicians and advance practice placements per year as part of their core business. The term Locum Tenens is Latin for "to hold the place of, or substitute for". While the pure definition is about temporary positions, often times these roles become permanent placements or a new direction for physicians and advanced care providers to have more flexibility in their careers.
Another area of expansion and rapid growth that is also meeting today's demands of hospitals and practices for ASR is the Allied division of the company which specializes in placements for Physician Assistants (PA), Nurse Practitioners (NP), and Certified Nurse Mid-Wives (CNM). These positions represent cost effective moves of efficiencies for hospitals and practices alike. As an example, physicians utilizing a PA or NP are able to handle more patients without a hospital or practice having to hire another doctor. Nurse Practitioners are also able to write prescriptions and work in primary care facilities, which also save hospitals money.
It's been a gratifying experience for All Star Recruiting over the last few years as they have seen their business and reputation growing and moving in a positive direction. The move to create a division within the company to accommodate the needs of hospitals and changes in the industry has been a natural evolution. We spoke to Matt Young, Executive VP and Director of Operations, "We felt with the tremendous strides that our organization has made over the years that we should launch a marketing/branding campaign to both celebrate those strides along with formally announcing our new offerings to our clients. All-Star has a phenomenal reputation in the industry, and we plan on strengthening those relationships we have built over the past eight years to truly become a "total solution" for our clients. This means continuing to fill permanent physician/nursing openings, as well as staff for their Locum Tenens needs."
Whether it's temporary medical staffing needs or permanent placement it's clear the health care industry is a dynamic and challenging landscape which All Star Recruiting seems to be keeping pace with. If you are a physician or hospital looking for a permanent position or Locum Tenens and are interested in working with ASR please visit their new website at http://www.allstarrecruiting.com or call 800-928-0229.
###